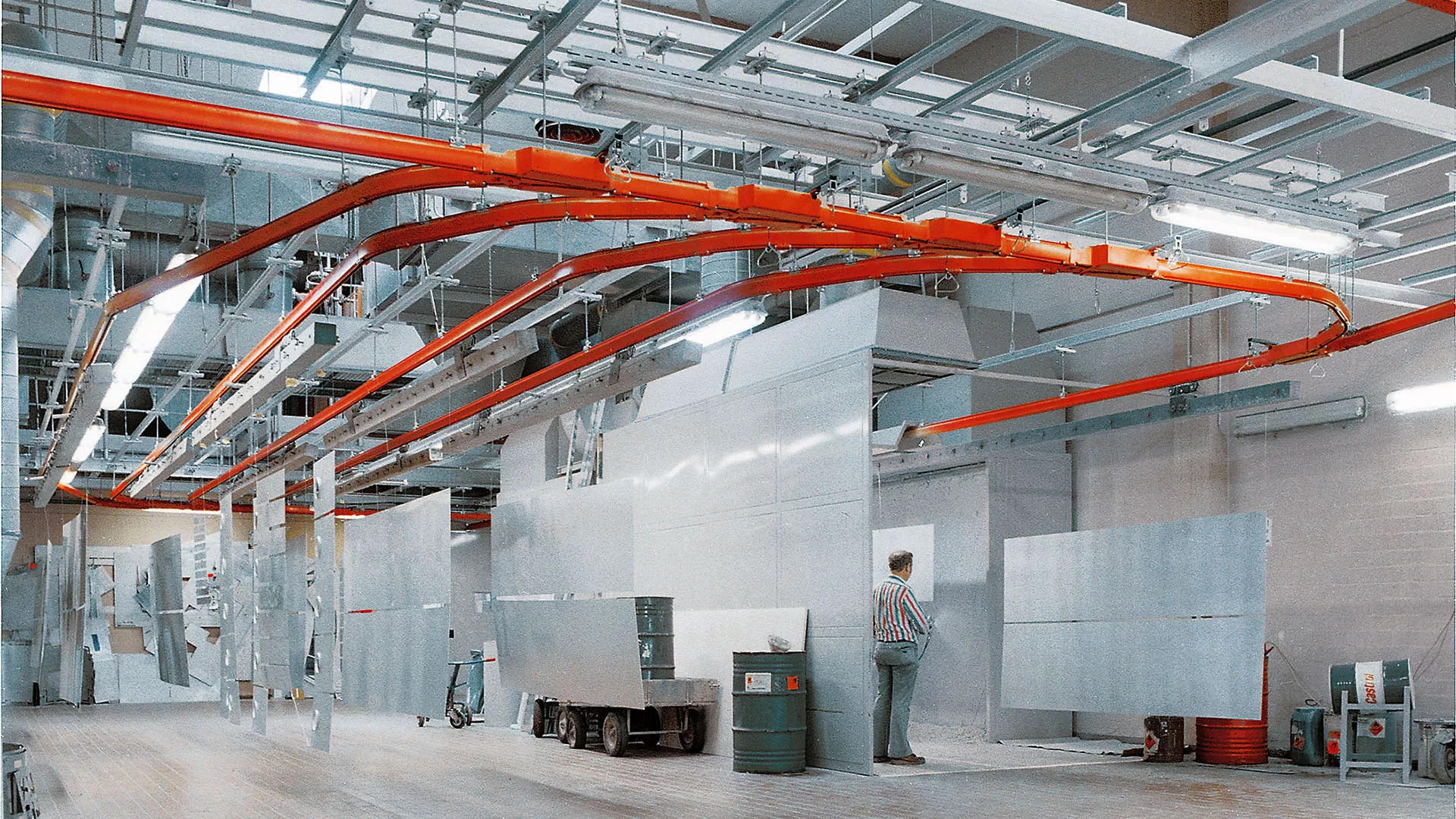 Need a Monorail Crane Solution?
KBK Monorail Crane Systems from Demag Cranes
A monorail crane system is a stationary, overhead track on which trolleys travel to carry loads from one place to another in a facility. Monorail cranes are an ideal solution for linear, overhead material handling due to the fact that they enhance production workflow and create a safe and secure work environment.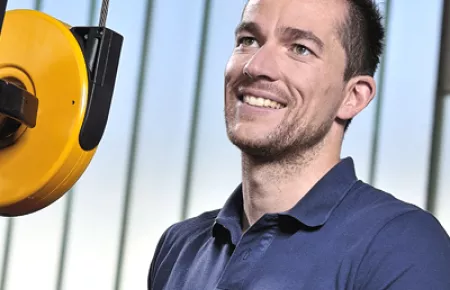 Demag Cranes & Components Corp.
6675 Parkland Blvd., Suite 200
Cleveland, Ohio 44139
United States
The Benefits of Monorail Overhead Cranes
KBK monorail overhead cranes from Demag Cranes have a load capacity up to 7,000 pounds and can be supplied as manual push/pull systems or as either semi-automatic or fully automated systems. Additionally, monorail cranes are extremely flexible and can be adapted to meet the organizational requirements of any facility.
There are numerous benefits to employing a monorail crane system in your facility. Some of these include:
Monorail Cranes for Any Industry
Monorail overhead cranes maximize the vertical space in a facility and transport loads from one process to the next. Our monorail cranes can be utilized in production facilities for the following industries and more:
To learn more about the benefits of implementing a monorail crane in a facility, check out our case studies.
KBK Modular Crane Systems
Monorail overhead cranes from Demag Cranes are part of our line of KBK modular crane systems. These systems are extremely flexible and can be combined to create a variety of solutions. Our KBK cranes are guaranteed to meet your specific application requirements.
In addition to monorail cranes, KBK components can be combined to create the following workplace solutions:
Service and Maintenance Training for Monorail Overhead Cranes
As part of our commitment to providing all of our customers with high-quality, reliable, and safe equipment, we offer comprehensive service training for all of our products. Taught by subject matter experts and industry professionals, our training sessions will provide you with the required skills and knowledge to complete a job.
Any experience level is encouraged and welcome to attend. Enroll in one of our upcoming Cleveland-based training seminars today!
About Demag Cranes
For over 200 years, Demag Cranes has been delivering reliable solutions to customers around the world. As one of the world's leading crane manufacturers, we offer a range of technologically-advanced, best-in-class products and solutions for all of your material flow and logistics needs.
In addition to monorail crane systems, we also offer the following products:
Contact Us for Monorail Crane Systems
If you are in need of a monorail crane system for your facility, contact our team of experts at Demag Cranes. We will work with you to find the best solution for your workplace.