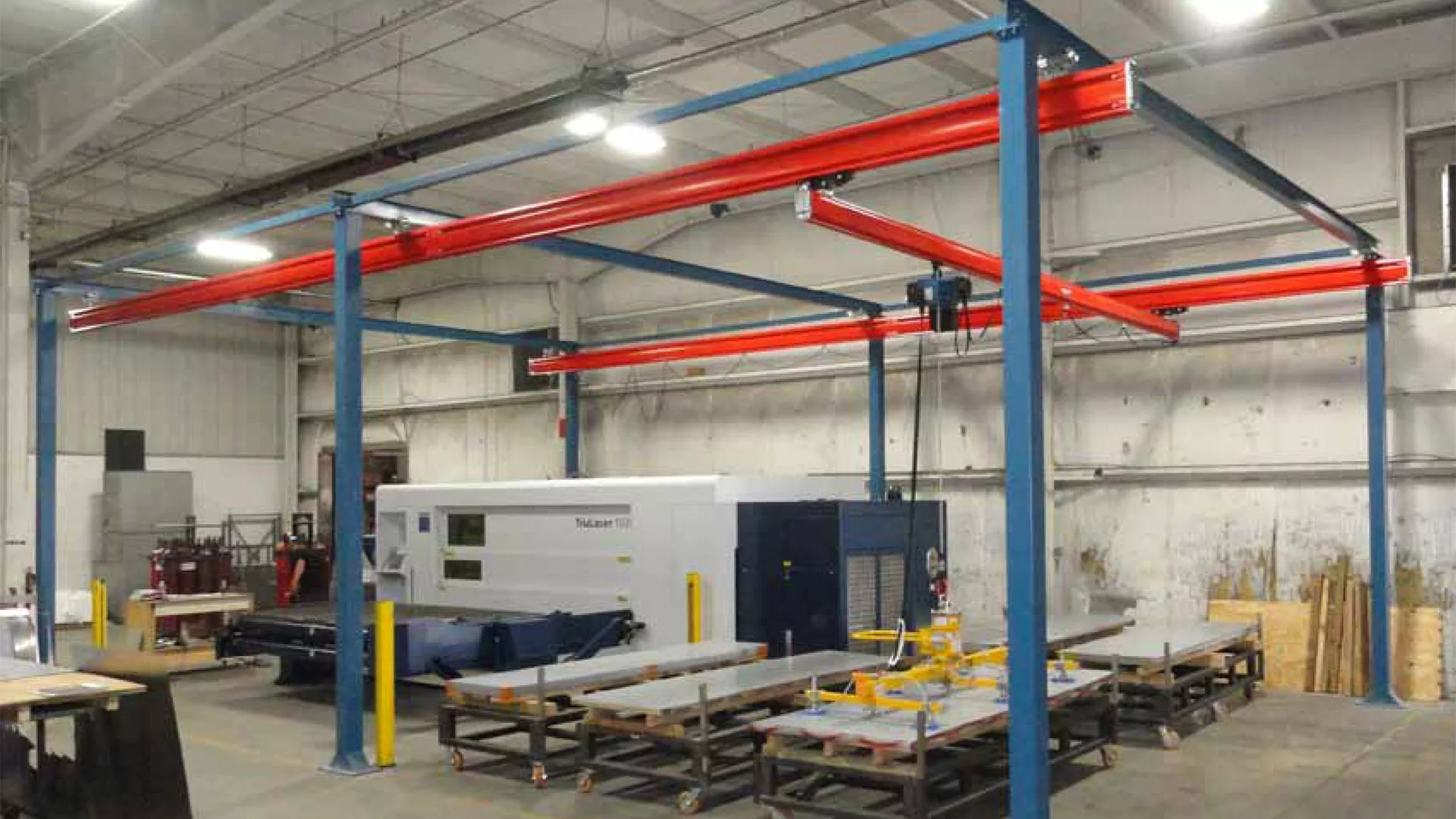 KBK Freestanding Workstation Cranes
With Longer Spans, Higher Capacities, and Effortless Load Control
Freestanding Cranes - Workstation Cranes
Demag's KBK Freestanding Workstation Cranes are a proven and reliable solution for your lifting needs. Specifically designed to handle loads up to 4,400 lbs., our freestanding workstation cranes can be easily installed into an existing or new workstation to provide instant lifting assistance. With spans ranging from 10 to over 34 feet available and 10 different track profiles, Demag's KBK workstation cranes enable you to optimize the working area below the crane and improve productivity.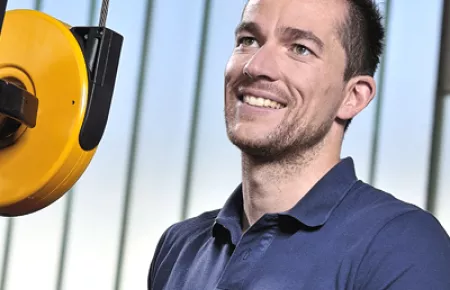 Demag Cranes & Components Corp.
6675 Parkland Blvd., Suite 200
Cleveland, Ohio 44139
United States
Product information
The Benefits of Freestanding Cranes at a Glance
Effortless and precise control
Demag's

Freestanding Cranes

feature patented articulating hanger assemblies and trolleys which deliver effortless and precise load movement – especially near the end of the bridge crane.
Additional standard options
Our track profiles, standardized in

one-meter

increments, optimize the weight of your crane bridge and complete system.
Enhanced structure stability
Leveraging proven Demag engineering, we have developed an industry leading reliable base structure that does not require cross bracing to your building or field welding. Our workstation cranes can successfully be set up nearly anywhere on a concrete floor where it will support the required anchor bolt force.
Proven technology
For more than 50 years, KBK enclosed track has been the world leader in this field and has
achieved the prestigious Monorail Manufacturers Association (MMA) certification.
 Complete freestanding crane and workstation crane solution
Our customers benefit from seamless product integration and improved efficiencies as we provide a complete, single-point-of-contact, manufactured freestanding crane solution including a complete line of chain hoist products.
Industries
At Demag, our quality cranes can serve a wide variety of industries. No matter what your company needs workstation cranes for, we can provide a variety of solutions for your lifting needs. Common industries we work with include:
Contact Us Today!
If you're in the market for freestanding cranes, Demag is your answer! We stand for uncompromising quality with our brand promise being "committed to performance."

Reach out to us with questions, concerns, ideas or feedback! We look forward to speaking with you.