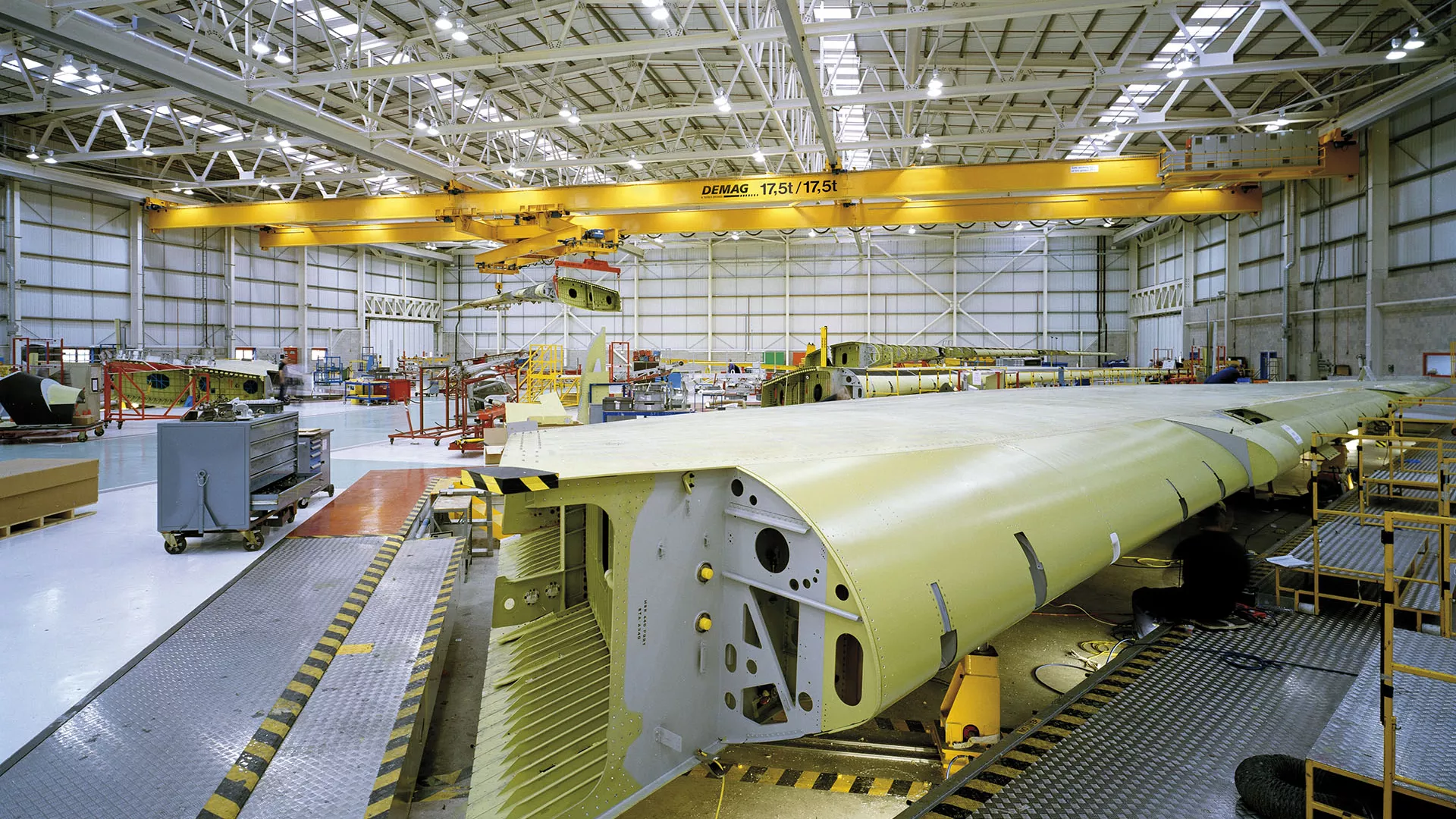 In-house handling of aircraft components is one of the most demanding applications for cranes.
We leverage our extensive industry expertise to provide complete solutions for safe and reliable transport and precise positioning of sensitive aircraft components.
Fields of application
Aircraft construction
Aircraft maintenance
Painting aircraft
Aircraft construction
In the aircraft industry, crane installations play a major role in effectively transporting components in a  factory. Our suspension cranes are used for assembly of individual sections and transporting complete aircraft fuselages. For large-volume components, we offer a proven overhead transport and handing system.
 
Demag cranes that are fitted with slewing trolleys ensure that the components are positioned with precise accuracy. Due to interlocking devices that are installed on the crane installations, components can be transported directly from one bay of the factory building to an adjacent production area.
Our cranes are employed for semi-automatic motion sequences and fully automatic installations in aircraft production operations.
Aircraft maintenance
For aircraft maintenance operations, we supply proven crane installations – from single-girder suspension cranes to crane systems with telescopic maintenance platforms.
Paint finish
Our suspension cranes with variable teleplatforms are delivering results for aircraft paint application operations worldwide. These cranes enable workers to access almost any part of an aircraft – reducing  time needed for paint stripping and paint application. The working platforms are fitted with all necessary media connections and integrated safety systems ensure that they can be maneuvered without any contact between the aircraft.
Interested? Please, contact us. We respond fast and are ready to help you.