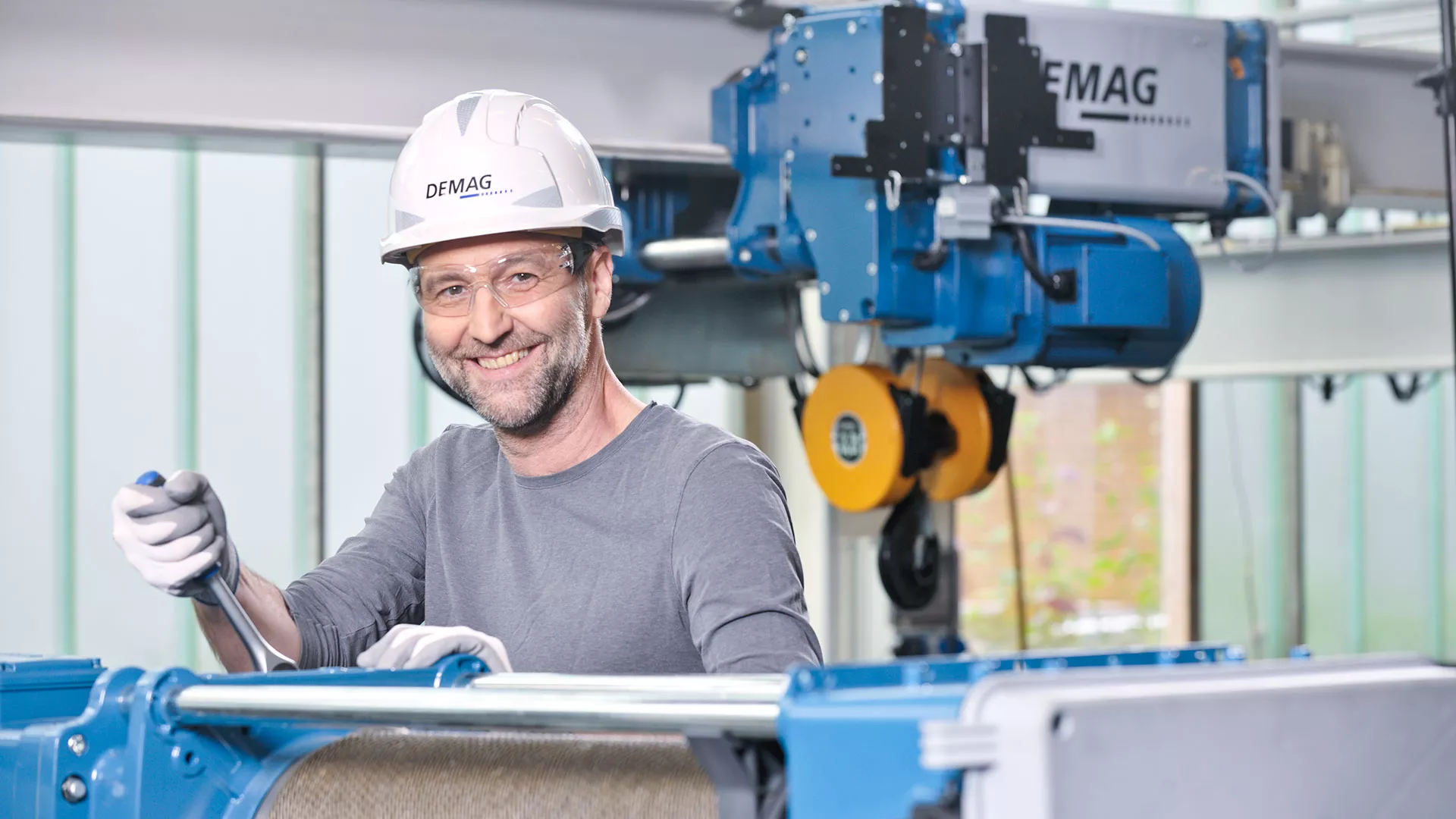 Online Resources for Service Technicians
Demag Service & Maintenance Training
Our mission in the Demag Training Department is to create and deliver relevant training that about the necessary skills and knowledge required to do a job. Our team includes subject matter experts, product specialists, industry professionals and consultants. This ensures the quality of instruction our customers expect and deserve.
Our intent is to provide exclusive Demag information to the skilled crane technician, millwright, or electrician to facilitate their work on Demag products and to provide troubleshooting strategies. All levels of experience from the beginner to the advanced can benefit from our training materials. In addition to technicians, many production and maintenance managers, safety professionals, crane inspectors and plant engineers have found our online technical resources beneficial. Our online resources offer an immediate refresher when needed. 
Please reach out using the form below to inquire about current training including our various online training resources.
Demag Crane Service Topics
Rope hoists covered: DMR, DR, DH, and P
Chain hoists covered: DC (DK and PK coming soon)
Motors covered: ZBV, ZBR, KB, and K
Other topics covered: IDAPSY Software, DE Drive inverter ID run and troubleshooting, and DRC10D2 Radio Sync
DC Chain Hoist and KBK Service
This training focuses on proper service and maintenance for Demag chain hoists. Both electrical and mechanical aspects of the DC hoists are covered. Service for the related KBK Track Systems is also covered as one of the several topics.
Interested? Please, contact us. We respond fast and are ready to help you.