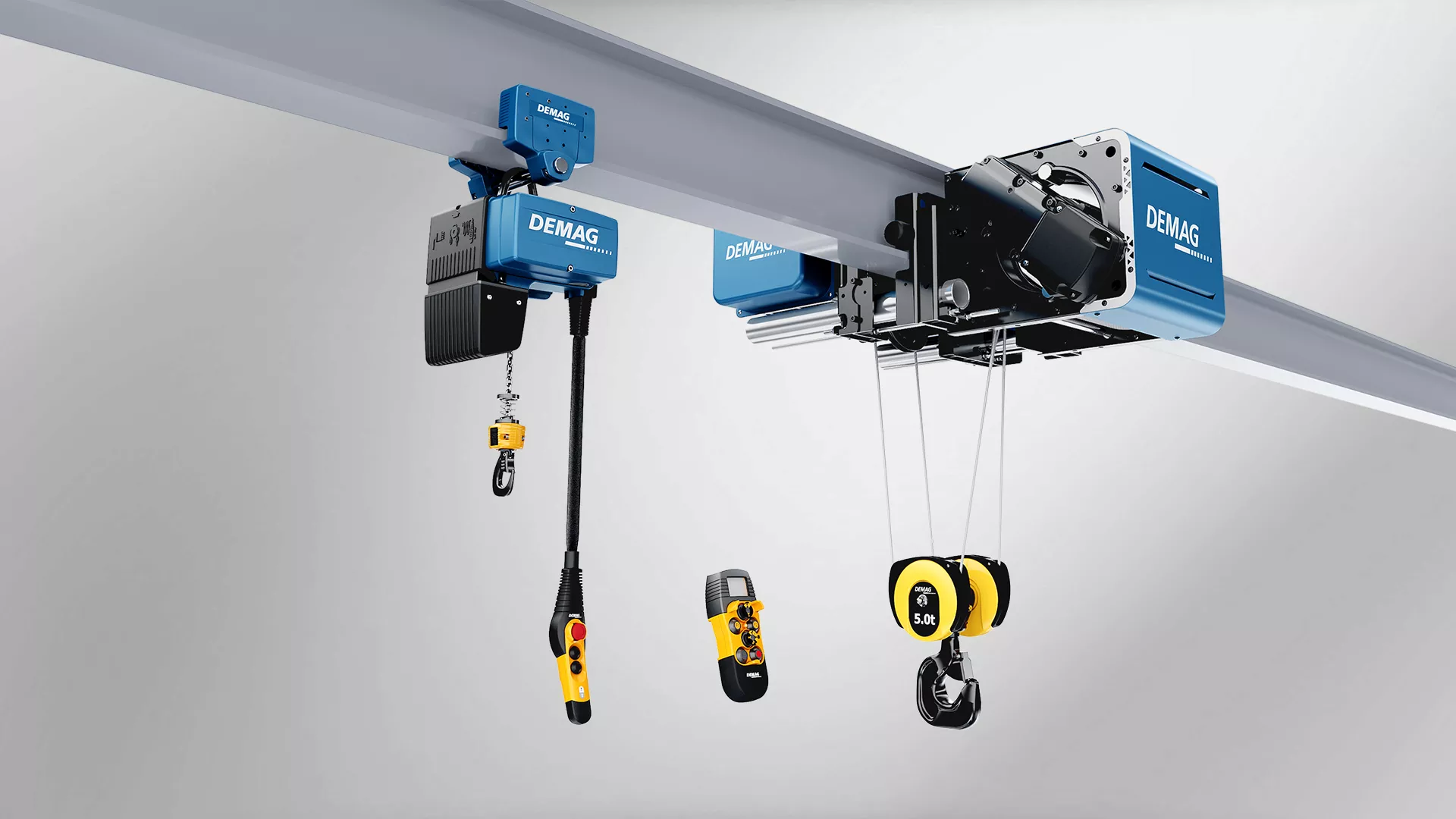 Industrial Hoists for Manufacturers
Hoist Units | View Our Product Line
Reliable, High-Performance Industrial Hoists
Our chain hoists offer outstanding performance, reliability and a high level of operating safety. No matter what application your facility needs to fulfill with our hoist cranes, our units can perform with precision.
Demag DC-Pro chain hoists,certified by the Hoist Manufacturers Institute, include many innovative equipment features as standard. We offer a variety of chain hoist units in our industrial hoist line in finely graded load capacities ranging from 275 lbs. to 11,000 lbs. (125 kg to 5,000 kg).
See all the performance benefits on the product pages below and be sure to contact our team with any questions you may have. You can also view our informative video featuring our modular DMR rope hoist.
Our Hoist Units
Here at Demag Cranes, we're proud to offer diverse hoists that can fulfill key needs for our clients' industrial needs. Check out our offerings below to find the perfect hoist unit for your company.
Rope Hoists
Our rope hoist units feature safe operation, high handling rates and cost-effective operation for up to 100 tons. Let's take a look at specific models and features below:
For full details on these units, be sure to visit their individual sections on our rope hoists page.
Chain Hoists
We provide a wide array of chain hoists to ensure our customers can get the perfect industrial hoist to fit their application. Our product line includes the following models:
Interested? Please, contact us. We respond fast and are ready to help you.
We are always up to something new! Check out our case studies to see how our solutions have helped our clients achieve their goals.