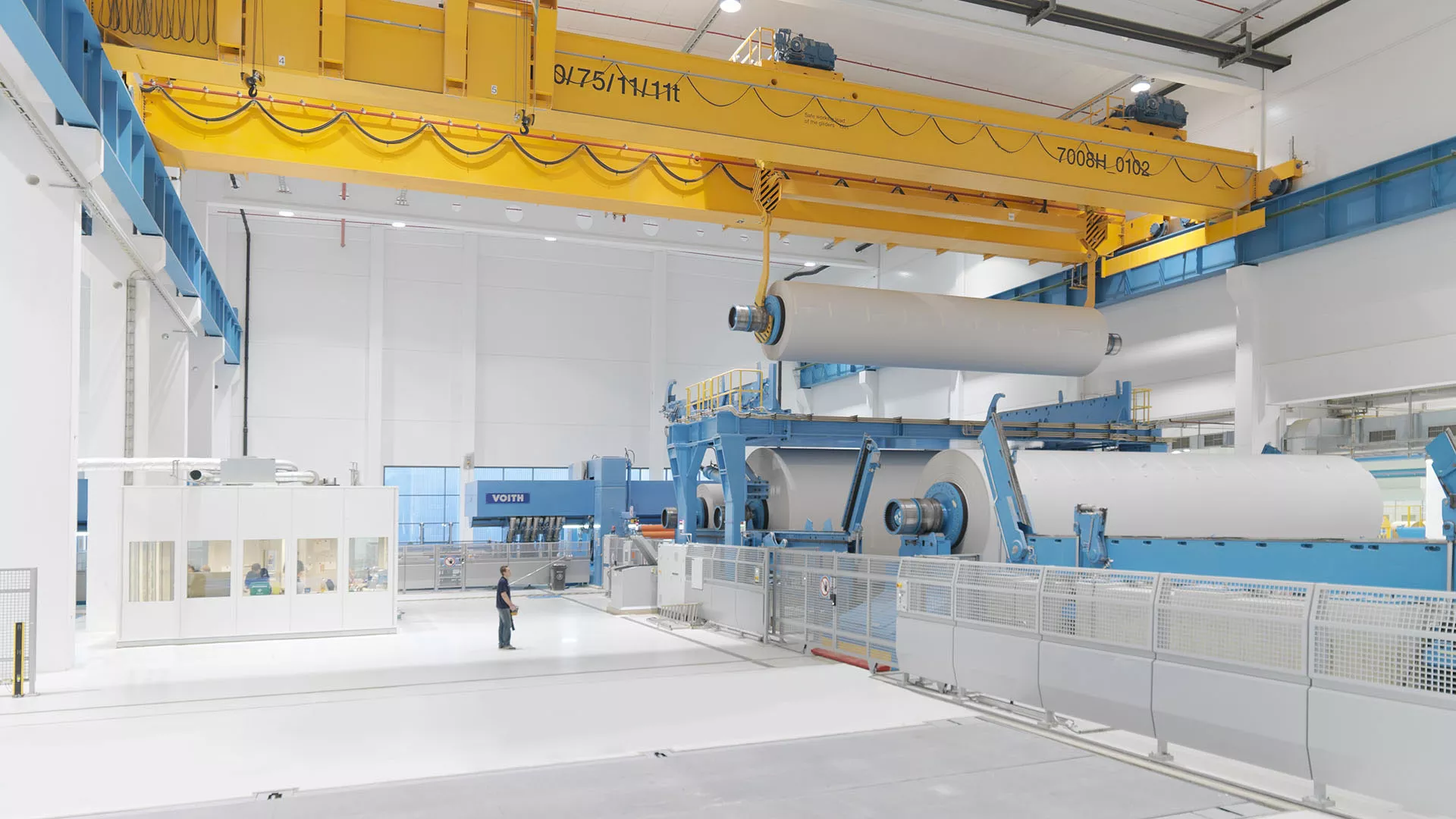 Efficient, safe and reliable
Reliable, High-Performance Crane Components
From light crane solutions for small workshops to crane sets for dedicated crane applications for large manufacturers: we supply technology so that our partners can implement the best overhead load handling solutions. Our high-performance crane installations feature efficiency, reliability and maximum safety. They can be configured to meet specific needs: from simple lifting applications to high-tech solutions with assistance and convenience functions – for maximum safety, reliability and support during operation.
For more information about the overhead cranes we carry, simply reach out to us today with specific details about what kind of load you need to lift. From there, we'll be able to collaborate with you and your team and supply recommendations and more information about each of our crane components.
Promoting Safety and Effectiveness with Our Line of products
Here at Demag Cranes, we're proud to carry a versatile line of products that serve a multitude of purposes. When you utilize the customized software and user-friendly visualization systems that accompany each crane, you'll be in full control.
KBK modular crane system
We launched our KBK modular crane system more than 50 years ago – today, we are the world market leader with this product in the modular crane system sector. Using our KBK system, we can meet your specific application requirements precisely, quickly and efficiently. The components of our modular system can be combined to create individual suspension monorail, suspension crane, pillar and wall-mounted slewing jib crane solutions. Thanks to the system's high flexibility, our KBK installations can be integrated easily into any production infrastructure – and modified at any time.
Visit our KBK Modular Crane pages for more information.
Crane sets for Universal Cranes
Our crane sets for Universal Cranes are designed with a number of features and assistance functions. And with integrations for safety standards included in each crane, you'll be able to dedicate your focus fully on your business and processes.
If you're looking for overhead cranes, our line is suitable for nearly every application. Below are details on just a few of our universal cranes. To learn more about our full product line, feel free to read our online brochure or reach out to one of our representatives.
For more information, please visit our Crane sets for Universal Cranes page.
Components for Cranes
In addition to the variety of industrial cranes we carry, we also provide other components for cranes in the form of multi-purpose winches. These cost-effective solutions come in a number of optimized designs that meet your specific crane requirements.
MPW Open Winch Units – These trolleys are user-friendly assets to any operation, as they can be easily assembled and maintained. In addition to this convenience, these units also provide strong performance in the form of high load capacity and lifting ranges.
MPW Open Winch Trolleys – With a modular design, our MPW trolleys deliver reliable operation and eliminate unnecessary interface connections to reduce field start-up times. Designed to be easy to maintain, MPW open winch trolleys are crafted to meet your specific needs.
To learn more about our multi-purpose winches, head over to our Components for Cranes page.
Interested? Please, contact us. We respond fast and are ready to help you.
We are always up to something new! Check out our case studies to see how our solutions have helped our clients achieve their goals.