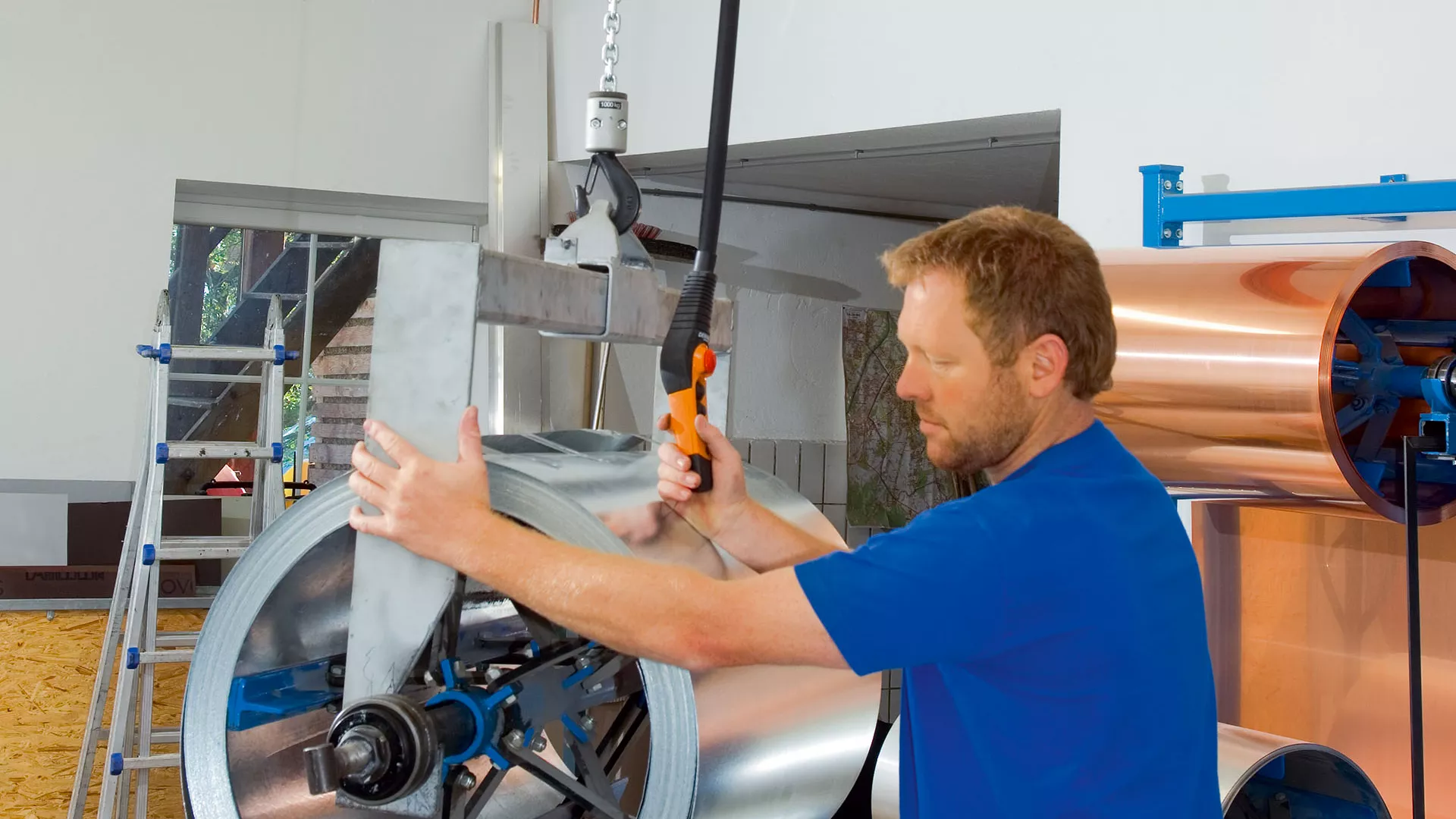 Simply reliable – to meet your everyday needs
High quality for everyday needs
Our DC-Com chain hoist is the right solution for your everyday needs. Designed for applications with typical requirements, DC-Com chain hoists are proven, simple and highly reliable. DC-Com units can be integrated into the rails of our KBK modular crane system or installed on I-beam girders, where our U 11–U 22 generation of trolleys provide smooth load transport.
Simple commissioning
Ergonomic handling
Service-friendly
FEM classification 1Am and 2m
24 V contactor control
Two hoist speeds as standard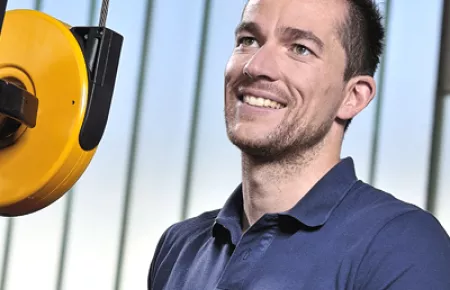 Demag Cranes and Components Corp.
6675 Parkland Blvd., Suite 200
Cleveland, Ohio 44139
United States
Product information
Reliable performance
Various sizes with load capacities up to 4,400 lbs (2,000 kg)
Standard 16 ft and 26 ft (5m and 8m) hook path
Elapsed operating time counter and diagnosis interface
Excellent availability and ease of operation
Available direct
Fast and simple commissioning 
due to plug connections
Ergonomic handling
Service-friendly
High safety and reliability
High-quality powder-coated surfaces 
for improved protection and a longer service life
24 V contactor control
Slipping clutch with automatic cut-out by means of speed monitoring
IP 55 enclosure for chain hoist and trolley
Great versatility
Two hoist speeds
Interface for electric travel
Optional operating limit switches up to 2,200 lbs (1,000 kg)
U 11–U 34 trolleys
Push travel in three sizes
Fast and simple installation
Can be used on parallel and sloping flanges
Smooth travel and low travel resistance
DC-Com selection table
Load
capacity
lbs [kg]
Chain hoist
type
Reeving
Hoist
speed 

CDF

[%]

Hook
path
ft [m]
Group of mechanisms

FEM/ISO
ft/min[m/min]
at
50 Hz
ft/min[m/min]
at
60 Hz
175 [80]
DC-Com 1
1/1
26.2/6.6[8.0/2.0]
32/8[9.6/2.4]
40/20
13.1,16.4 and 26.2 [4, 5 and 8]
3m/M6
220/275[100/125]
2m/M5
350 [160]
DC-Com 2
20/5[6.0/1.5]
24/6[7.2/1.8]
25/15
 2m/M5
440/550[200/250]
1Am/M4
690 [315]
DC-Com 5
14.8/3.7[4.5/1.1]
18/4.5[5.4/1.3]
2m/M5
880/1100[400/500]
1Am/M4
1,380 [630]
DC-Com 10
131/3.3[4.0/1.0]
16/4[4.8/1.2]
2m/M5
1,750/2,200[800/1,000]
1Am/M4
2,750 [1,250]
2/1
2m/M5
3,500/4,400[1,600/2,000]
1Am/M4
  *) Longer hook paths on request