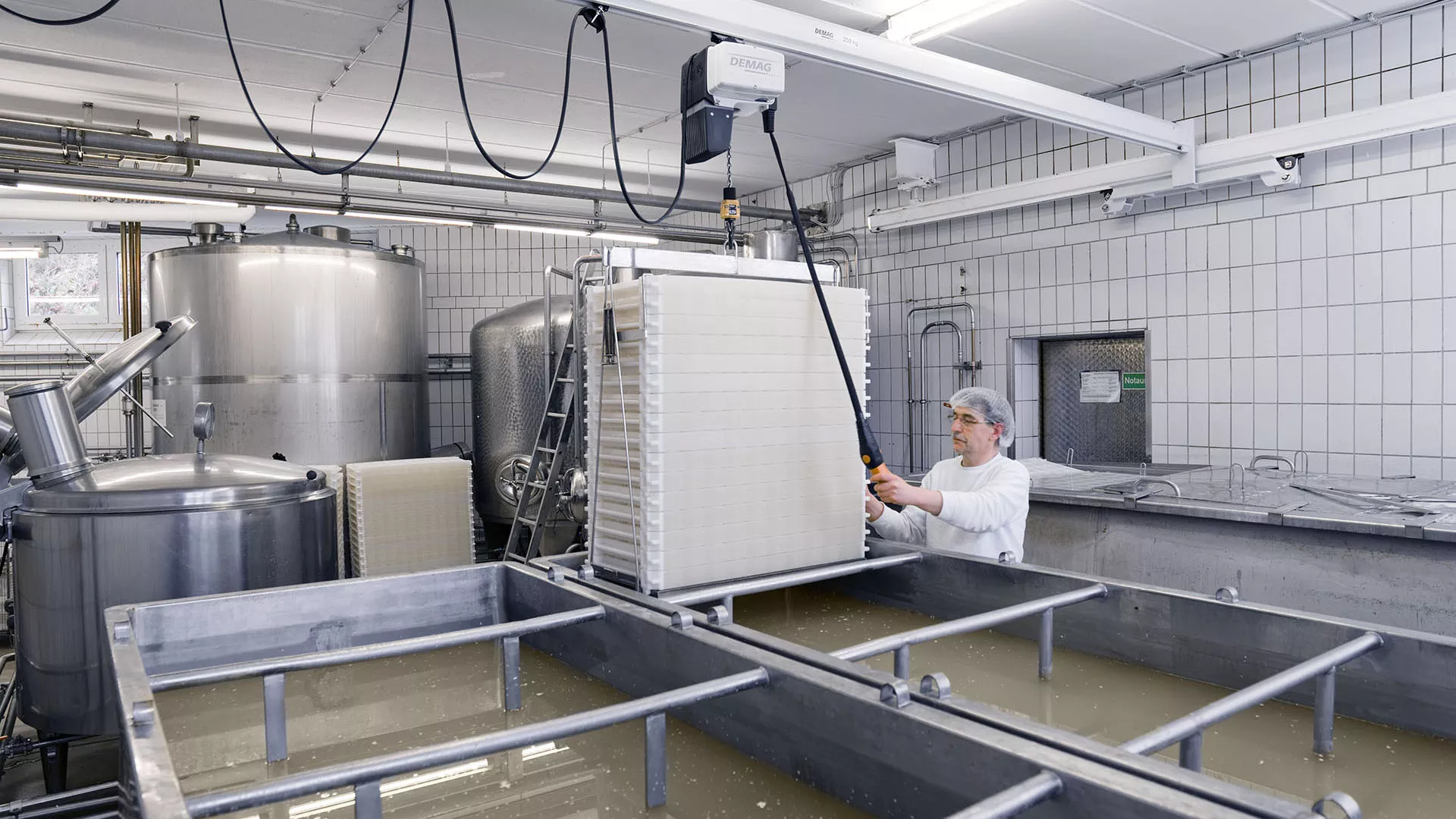 Reliable storage of big bags
From agriculture to retail trade
Food often has to travel a long distance from where it is harvested before it can be consumed. We help ensure that the many steps throughout the process can be completed as efficiently as possible.
Fields of application
Agricultural production
Industrial food processing
Beverages industry
Distribution and shipping/food and beverages retail trade
Agricultural production
Demag overhead-traveling cranes provide storage of big bags filled with raw materials (e.g. cane sugar). In companies where materials are processed locally, Demag products also ensure that machine spare parts are handled safely and reliably.
Industrial food processing
Demag industrial drive solutions are used to move rail-mounted distribution carriages precisely in production and storage operations and our motors also ensure that the right quantity of material is employed in blending processes.
Beverages industry
The tasks performed by cranes and industrial drives in the beverages industry are as varied as the range of beverage products. we always deliver the right configuration – from the Demag KBK modular crane system in a wine cellar to complete industrial drive solutions in a large-scale dairy.
Distribution and shipping
We also provide valuable help for the handling packed foods and beverages with Demag KBK modular cranes and compact hoists, which offer ergonomic relief for workers during handling operations.
Interested? Please, contact us. We respond fast and are ready to help you.