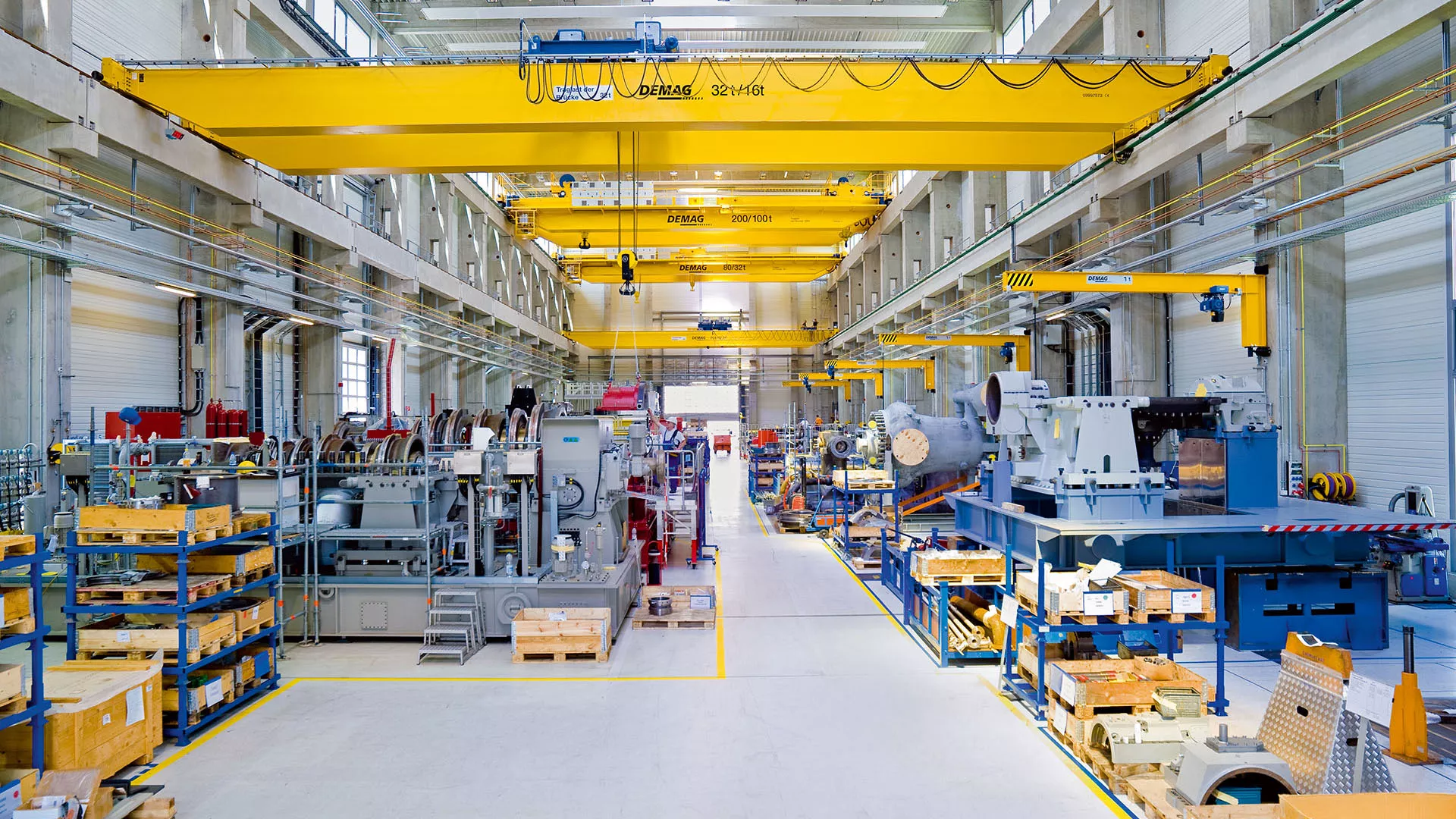 Intralogistics for mechanical engineering
We serve the mechanical and plant engineering sectors as a reliable partner delivering solutions for overhead load handling. Our range of cranes and hoists includes products for virtually all areas of the mechanical engineering sector – from lifting equipment for a single workplace to integrated logistics solutions for production facilities.
Reliability, precision, rugged design and the highest technical standards are features shared by all Demag products, enabling us to ensure reliability in our customers' processes.
Fields of application
General mechanical engineering
Heavy mechanical engineering
Handling
In all sectors of industry, our cranes and hoists guarantee that customer products are handled to meet the demands of the materials and help to boost productivity.
General mechanical engineering
We supply ergonomic solutions for  the mechanical engineering sector. From storage to serving machines to in-house transport and shipping operations, Demag cranes and hoists ensure optimum load handling.
Heavy mechanical engineering
With our broad range of crane and hoist products, we supply the equipment needed in all steps of production of heavy machinery. Our workplace cranes support the workers throughout the individual steps of the assembly process. Demag overhead traveling cranes serve the workplaces with parts to be assembled. And cranes on the upper level can transport heavy load parts and are used to move the completed installations.
Handling
Demag Crane technology also plays an essential role in handling valuable machinery and installations. For example, Demag overhead traveling cranes can be used for placing loads on the vehicles for transport.
Interested? Please, contact us. We respond fast and are ready to help you.