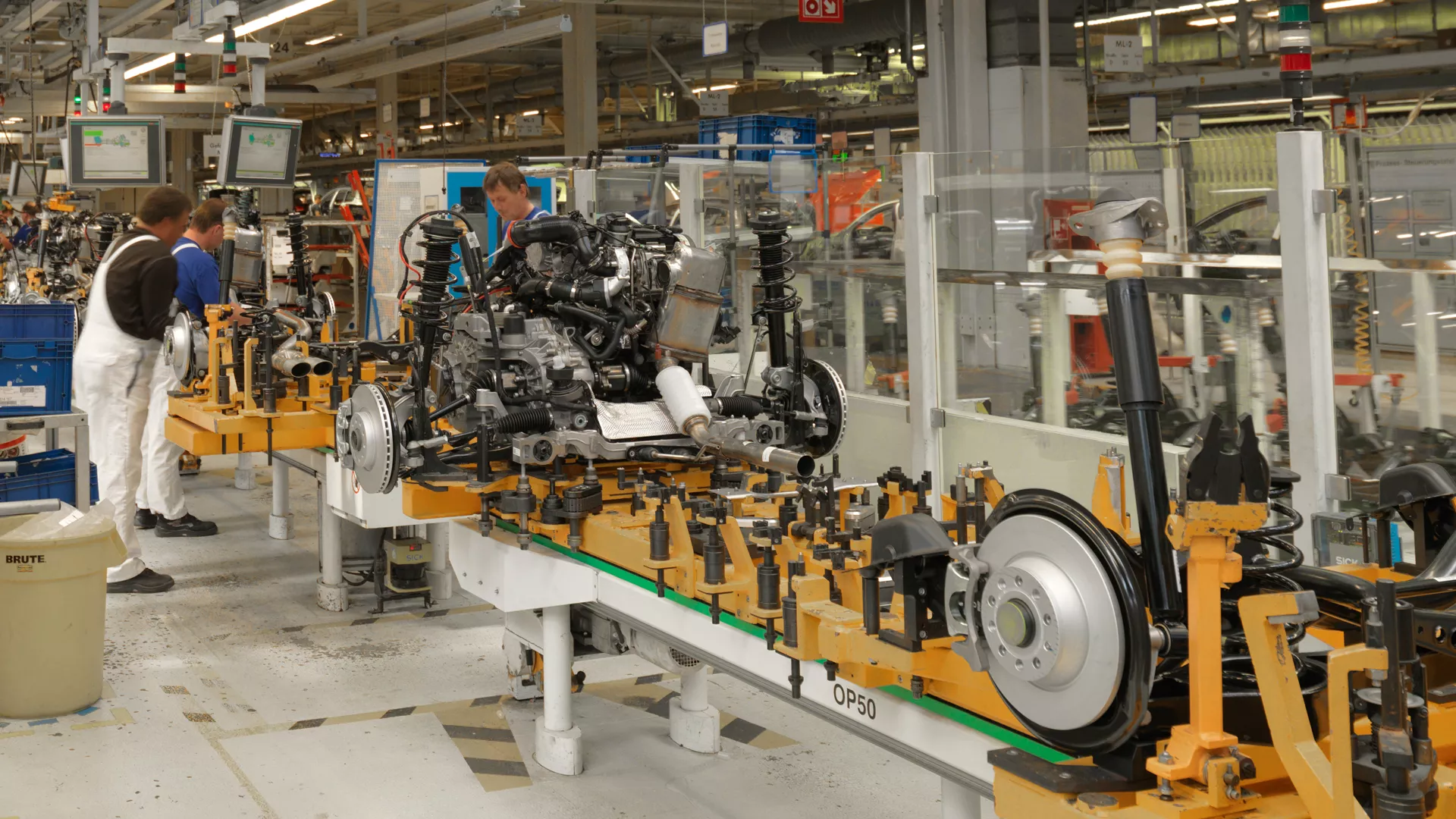 Demag Cranes for the Automotive Industry
Reliable Support for Your Facility
Trusted Cranes for the Auto Industry
At Demag Cranes, we take pride in delivering powerful and reliable cranes to provide the best performance for our customers. We remain an industry leader in manufacturing year after year by offering an extensive variety of solutions and products to the businesses we work with. It is our mission to enable our customers to achieve optimum efficiency and performance.
Automotive Industry
At Demag, we've had the pleasure of working with businesses in an array of industries, providing materials and solutions to meet their application needs. One industry that our team has had significant experience in is the automotive field, as we manufacture reliable, durable cranes for the auto industry.
We supply material handling solutions and in-house logistics for the entire automotive value chain. Motor vehicle manufacturers and their suppliers rely on Demag technologies for lifting and transporting applications in their manufacturing and assembling processes worldwide.
Our industrial cranes are used in various fields of application depending on the needs of the customers. Some of the fields that feature our cranes for automotive facilities include:
Press Plants

–

We supply

process cranes

designed for specific applications in press plants operated by the automotive industry that are integrated into our customers' complex manufacturing processes. The cranes ensure that the necessary tools are stored and supplied to the press lines just-in-time.


 

Vehicle Assembly

–

Solutions provided by our versatile

KBK

modular system are the preferred choice in many automotive applications in pre-assembly operations and in assembly lines. Designed on the principle of a modular construction kit, these solutions help our customers' workers improve manufacturing and assembly of vehicles. The Demag KBK modular crane system is also ideally suited to support 

complex handling systems.


 

Supplier Sector

–

Demag cranes and

hoists

assist companies wherever loads have to be lifted and transported in the factory. Workplaces can also be equipped with particularly ergonomic solutions with Demag chain hoists.
At Demag, we understand how important performance is in the automotive industry. Companies in this sector value working with Demag due to our high-quality products, reliability, and long history of expertise. With our vast experience and knowledge, we are able to continuously provide valued cranes for the automotive industry.
Contact Demag for More Information

If you are interested in learning more about our reliable process cranes for the auto industry, contact us at Demag today. Our team of professionals is readily available to answer any questions that you might have. We look forward to helping you!
---
Interested? Please, contact us. We respond fast and are ready to help you.