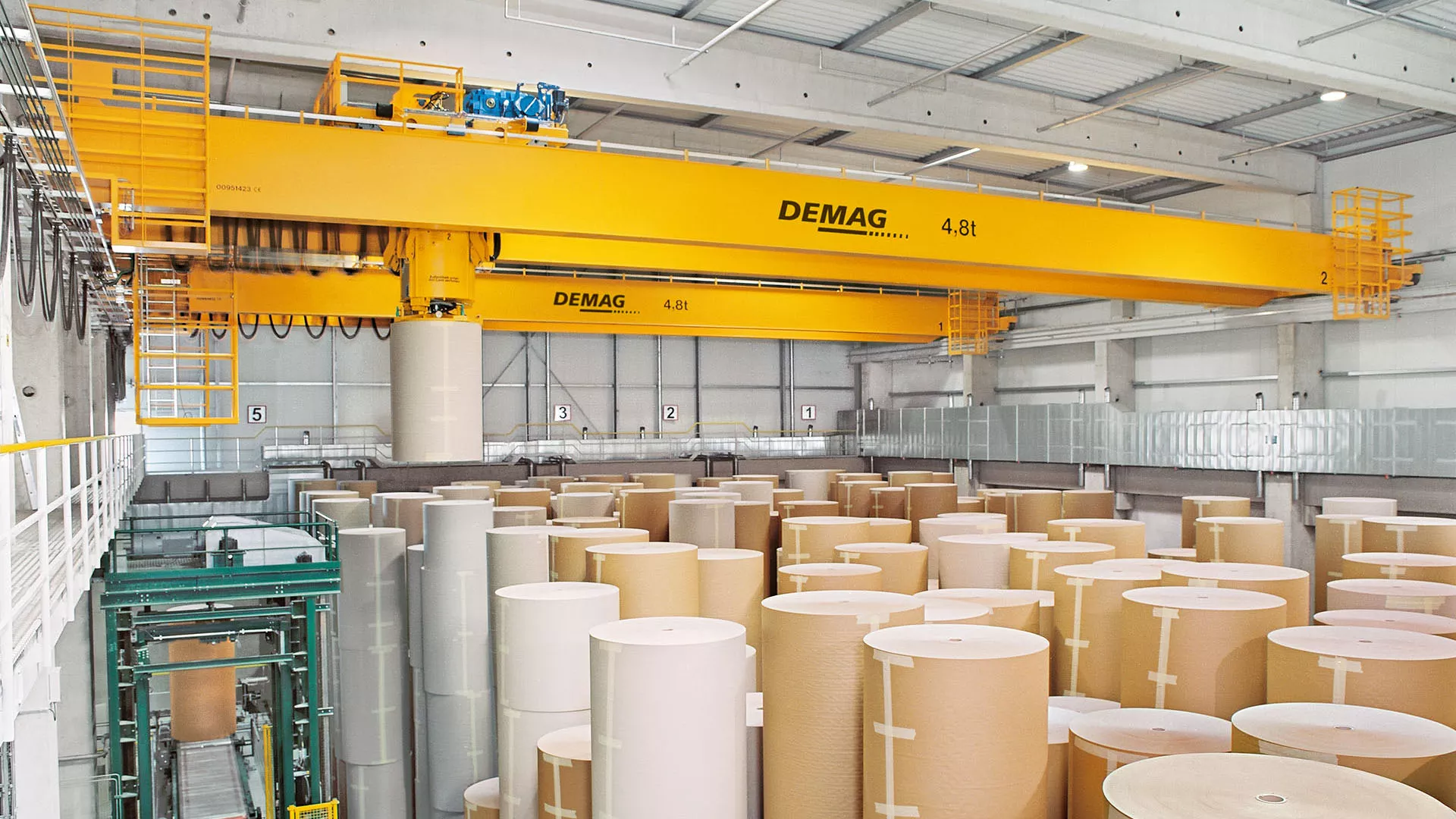 Playing a key role in paper production
From precise positioning of machine rollers to fully automated stores for paper rolls, Demag Cranes offers solutions tailored to meet the paper industry's needs.
Our cranes play a critical role wherever parts of an installation have to be safely transported, reels have to be picked up in cycles to match the paper machine operating cycle and rolls of paper have to be stored and retrieved.
Fields of application
Paper production
Paper storage
Paper production
With our comprehensive range of crane and hoist products, we supply solutions for all applications in the paper production process:
safe handling full reels and the reliable return of empty reels at the dry end of the paper machine
maintenance work, such as changing screens and felts, at the wet end of the paper machine
replacement of rollers and other components of the paper machine
transporting machine parts – e.g. in stock preparation
service and maintenance work in all working areas of a paper factory.
Paper storage
The efficient channeling of a paper machine's production output requires reliable and versatile materials handling.
In the fully automated paper roll stores, our cranes pick the rolls up, gently store them vertically in stacks and, if required, stage the rolls of paper just-in-time for the next step in the operation.
Interested? Please, contact us. We respond fast and are ready to help you.