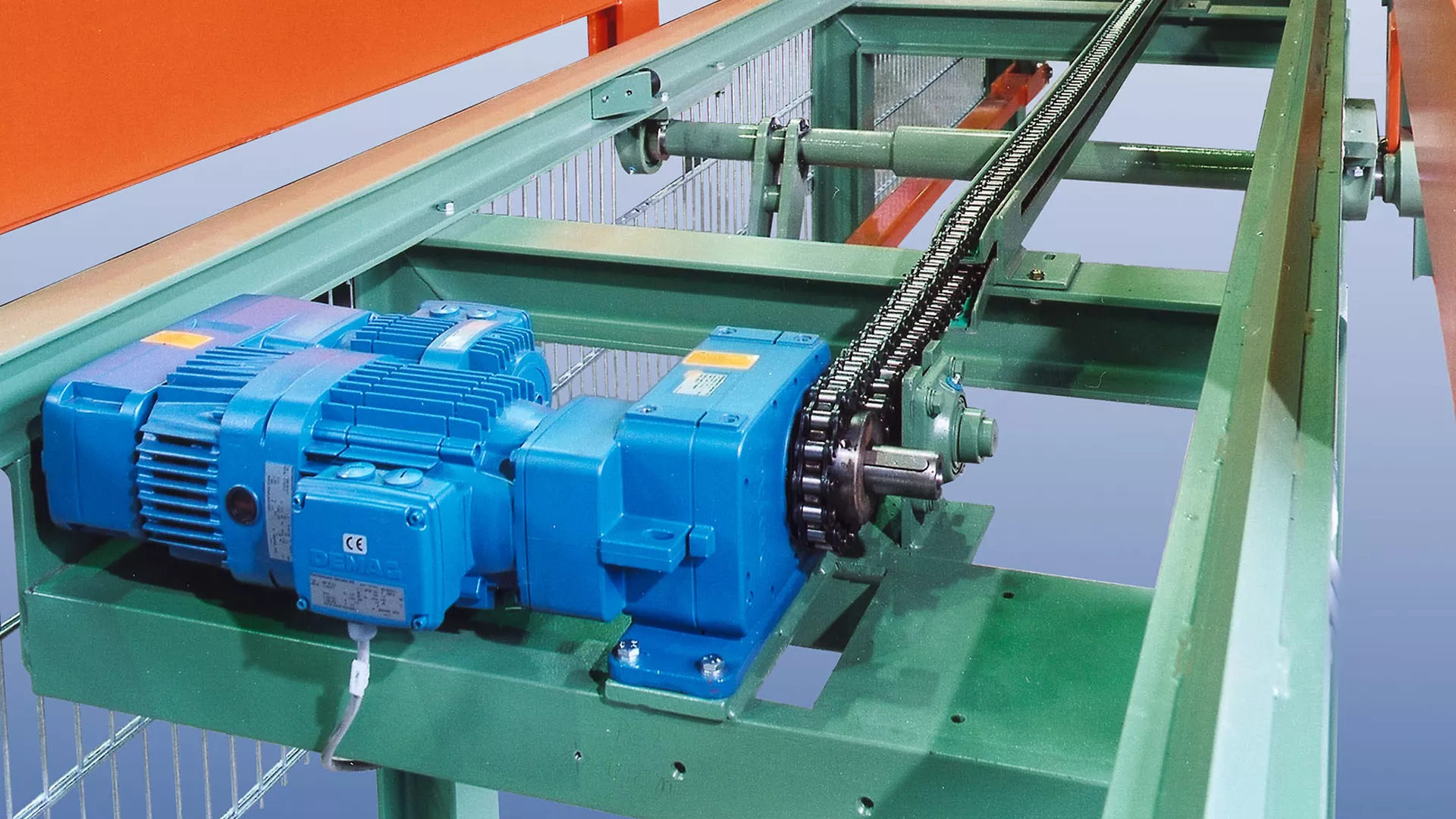 Rugged, powerful and precise
Gearing up for wide speed ratios
Our FG microspeed units can handle tough applications. They are extremely resilient to vibrations and increased ambient temperatures. Microspeed drives consist of main and microspeed motors that are connected by means of microspeed gearboxes, which enables them to be used for wide speed ratios in rugged, simple and cost-effective solutions. They provide for:
maximum positioning accuracy
high switching frequency
movement of large masses in short cycles
implementation of extremely high speed ratios of up to 500:1.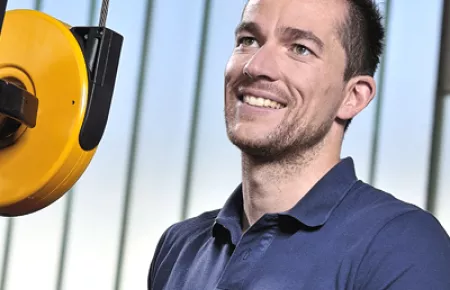 Demag Cranes & Components GmbH
Postfach 67
58286 Wetter
Germany
Product information
Highly robust drive

Extremely resilient to vibrations and increased ambient temperatures

Rugged alternative to inverter-controlled AC motors
Wide speed ranges

speed ratios up to 500:1
wider mechanical speed range between the main and the positioning speeds than pole-changing motors

Up to 4 fixed speed steps when pole-changing motors are employed
Short cycle times
Maximum positioning accuracy
Design principle
FG microspeed drive with main and microspeed motors (connected to each other via a mechanical microspeed gearbox)
Output shaft runs either at the speed of the main motor or at the speed of the microspeed motor (reduced by the transmission ratio of the gearbox)
Conical-rotor brake motor as the main motor (due to the axial movement of its rotor)
Motor brake functions as a coupling in microspeed motor mode
Microspeed motor can be a KB or a Z motor – also for inverter operation
Microspeed gearbox offers finely graded transmission ratios – from 4 to 125
The overall transmission ratio is specified together with the selected motor speeds
U and Z configurations
The microspeed drive can be combined with the offset, angular and helical gearboxes from the Demag modular drive system with coupling connection