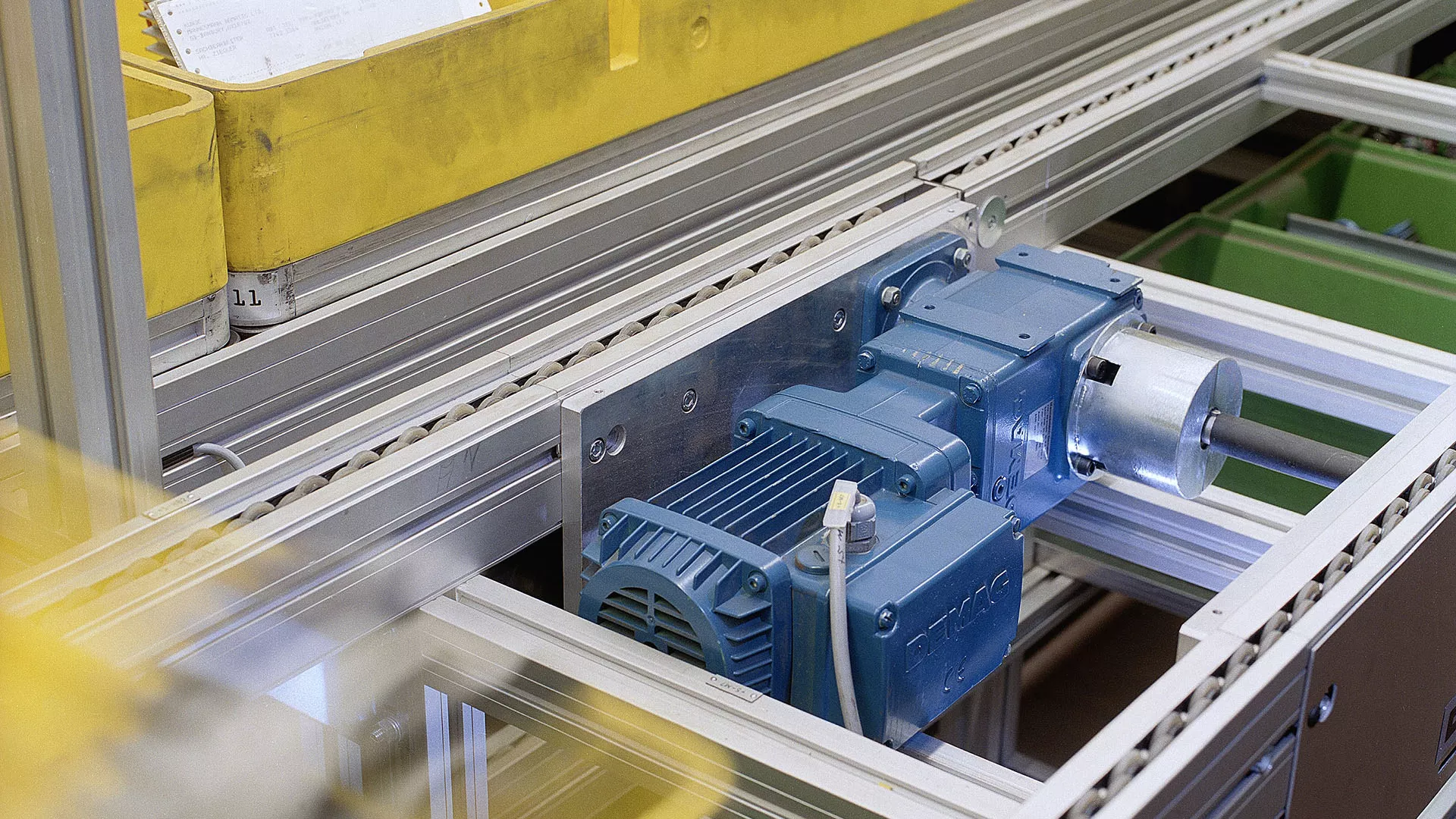 A compact solution tailored to meet your needs for every drive application
Our angular geared motors feature an extremely compact design – which makes them suitable for a wide variety of applications. They enable efficient travel drive solutions to be implemented with ease, even with narrow track gauge dimensions. The basis is provided by outstanding parameters:
large torque range from 120 to 12,000 Nm
wide range of transmission ratios
particularly smooth operation
bevel-wheel gearbox with high efficiency
10 gearbox sizes.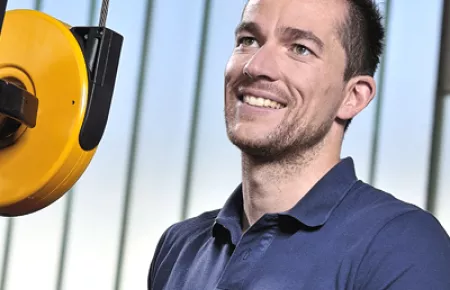 Demag Cranes & Components GmbH
Postfach 67
58286 Wetter
Germany
Product information
Maximum flexibility
10 gearbox sizes with torques from 120 to 12,000 Nm
Hypoid or bevel-wheel gearbox
Direct input or coupling connection
Drive shafts in 5 variants
4 housing designs
W10 to W50 hypoid gearboxes for particularly smooth operation
High transmission ratio in the hypoid stage
W60 to W100 bevel-wheel gearboxes with high efficiency
High transmission ratio thanks to three stages already in the basic design
Convenient online configuration with Demag Drive Designer
View technical data
Design support by means of 2D and 3D geometries in all standard file formats
Provision of electrical circuit diagrams
Delivery time indicator
Transfer selected configuration to Demag Shop
Type W angular geared motors
 
 
Transmission ratio (i)
Gearbox size
Output torque [Nm]
2-stage
3-stage
4-stage
W10
120
5.34 - 100
-
 -
W20
200
5.45 - 90.1
97.1 - 369
-
W30
330
3.73 - 90.1
107 - 369
-
W40
500
3.87 - 90.8
99.6 - 371
-
W50
800
 4.94 - 94.3
99.9 - 386
-
W60
1,350
-
12.6 - 95.1
113 - 388
W70
2,500
 -
13.7 - 102
 113 - 399
W80
4,000
-
15.3 - 113
126 - 441
W90
7,000
-
15.9 - 111
 126 - 434
W100
12,000
-
16.5 - 113
121 - 485
W10 - W40: aluminium housing
W50 - W100: grey cast iron housing
Geared motors
| | | | |
| --- | --- | --- | --- |
| Options | A offset gearboxes | W angular gearboxes | D helical gearboxes |
| Torque brackets | ■ | ■ |   |
| Foot rails/plates | ■ | ■ |   |
| Mounting flange | ■ | ■ | ■ 1) |
| Extended temperature range | ■ | ■ | ■ |
| Special paint finish | ■ | ■ | ■ |
| Special lubricants | ■ | ■ | ■ |
| Gearbox venting 2) | ■ | ■ | ■ |
| Double gearboxes 3) | ■ | ■ | ■ |
|   |   |   |   |
1)  For sizes D11 - D41
2)  Standard for size 50
3)  For particularly low speeds