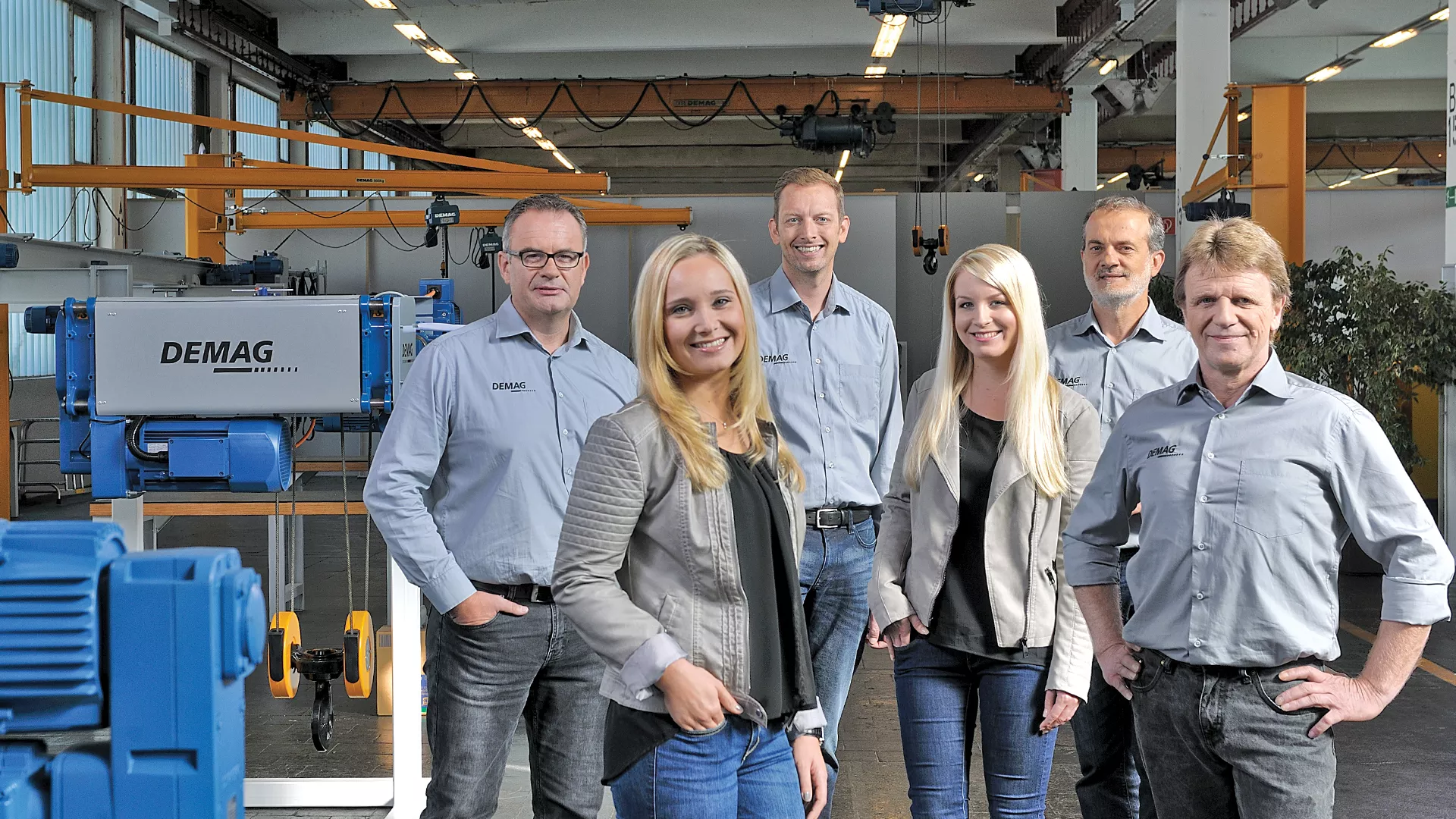 Develop your staff through our training courses
With our comprehensive range of training courses, we help you to exploit the full potential of your equipment and boost your productivity. Only with well qualified staff can you enjoy the full benefits of the valuable, long-term investment that you have made with high-quality Demag products.
Hands-on training programmes
We offer you a comprehensive range of training courses that qualify your staff in the safe and efficient operation and maintenance of our industrial cranes and their components. You benefit from our many years of experience. We continuously develop our training courses on the basis of intensive customer interaction and local expertise. With practical work carried out on cranes and hoists, we ensure that participants achieve all of their course objectives.
We document the participant's successful completion of the course with our training certificates, which are recognised by the industry.
The most important benefits
Modular, hands-on training programme
Highly qualified instructors and state-of-the-art equipment
Recognised training certificate on successful completion of the course
Company-specific training courses
We can, of course, adapt our training courses to meet your individual needs. Our experienced and highly qualified training team would be pleased to provide any further information.
Interested? Please, contact us. We respond fast and are ready to help you.