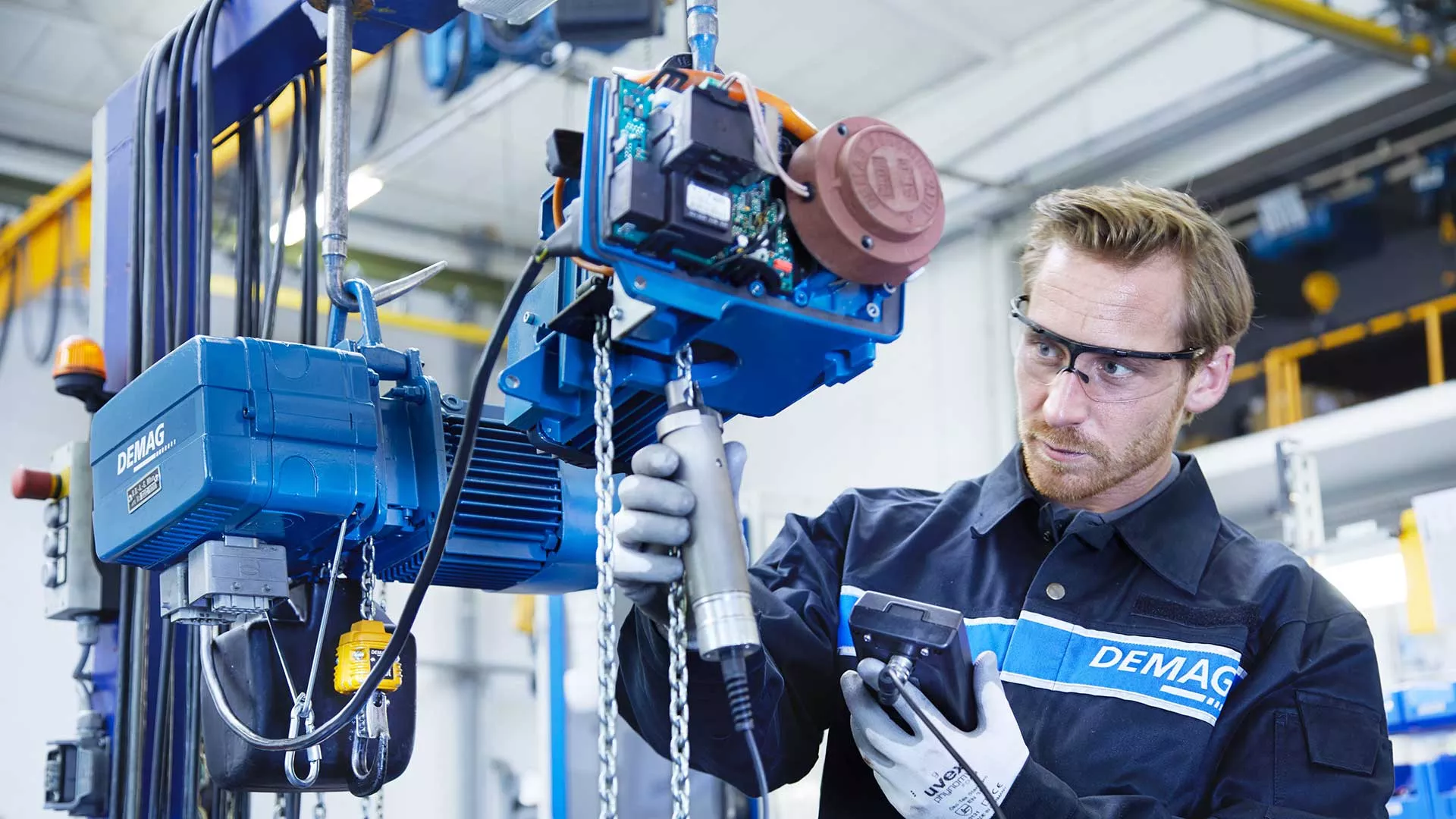 A fast and reliable response. Any make, any time.
Our repair service ensures that malfunctions are swiftly resolved, to keep downtimes to a minimum. We know that the sudden failure of even the smallest component can bring complex systems to an unexpected standstill and threaten the productivity of your company. For this reason, we repair your equipment - regardless of which brand - as quickly as possible - either at your premises or in our Demag Repair Centre.
Only genuine parts are good enough
As the manufacturer, we use only genuine spare parts – which you can rely on us to keep in stock. This enables us to ensure that any malfunction is reliably resolved.
Immediate on-site response
To minimise unexpected downtimes and to support your internal maintenance team, we can also provide you with on-call standby support.
Scope of services
Fault analysis (with our IDAPSY service software for cranes fitted with controllers)
Repairs carried out on site or at our Demag Repair Centre
Provision of genuine spare parts to replace damaged or defective parts
Recommendations for daily maintenance
Always at your service – fast, reliable and efficient. The Demag Repair Centre at our factory in Boksburg, South Africa, can provide you with a perfect range of technically efficient services for repairs, overhauls and preventive maintenance measures. Standardised repair processes give you the certainty of fast turnaround times – and immediate repairs of Demag standard products benefit from direct spare part supplies.
The services offered by the Demag Repair Centre encompass all Demag product generations and products made by other manufacturers.
Manufacturing expertise
All repairs are carried out by highly qualified personnel. The use of genuine spare parts ensures maximum operating reliability. The final tests carried out on overhauled units correspond to the same performance tests for new products. Further benefits for you include comprehensive documentation of the repair and a 6-month warranty for the scope of the repair.
Highly cost-effective
An estimate of the costs is available at any time – free of charge and without any obligation. Repairs are carried out quickly and cost-effectively at the Demag Repair Centre thanks to pre-defined workflows – from inspection on receipt, including a photographic record and a list of the findings to the final check and handover to the customer. Old parts and old equipment are scrapped at no charge.
High flexibility
General overhauls and repairs of rope and chain hoists by agreement, within reqasonable time.
Optimum logistics
You can rely on completion of scheduled repairs as agreed, to give you the certainty of reliable planning. Quotations are prepared free of charge within 48 hours, while repairs usually take two to three days.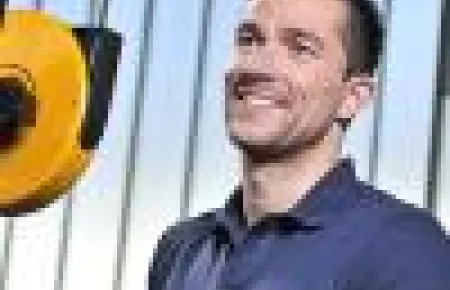 60 Atlas Road
Boksburg 1460
South Africa
Further information
Repairs of all current and older generations of Demag products
Repairs of products made by other manufacturers
Preventive maintenance measures
Comprehensive general overhauls
Final inspections conducted on performance test benches
Immediate availability of replacement units
Among others we repair following components quickly and safely:
chain hoists
rope hoists
gearboxes
motors
radio controls
lifting magnets
frequency inverters
DR rope hoist controls
grabs
disc brakes
wheel blocks
friction force testing devices
lifting accessories
load handling attachments.