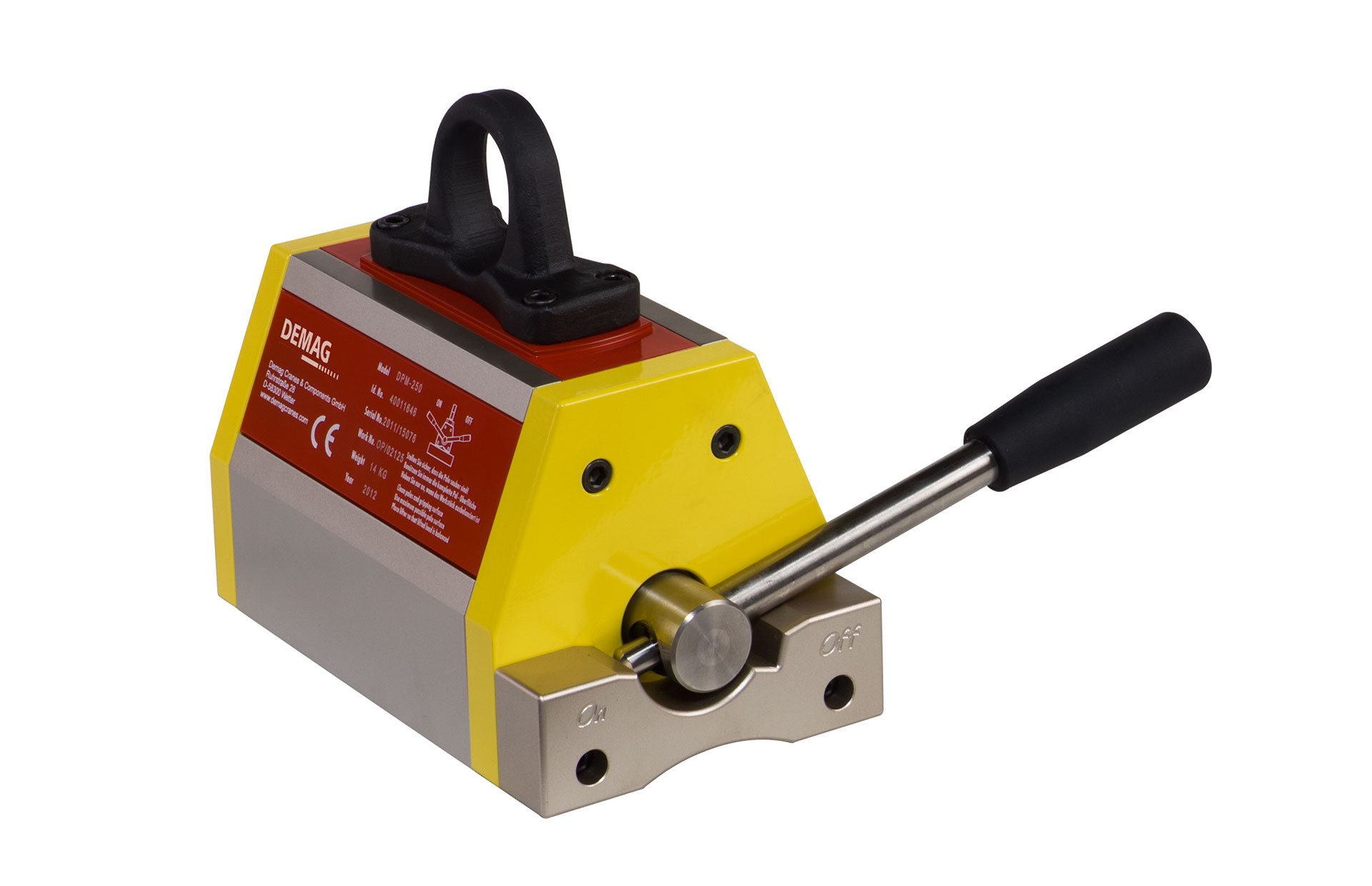 Reliable hold for flat and round material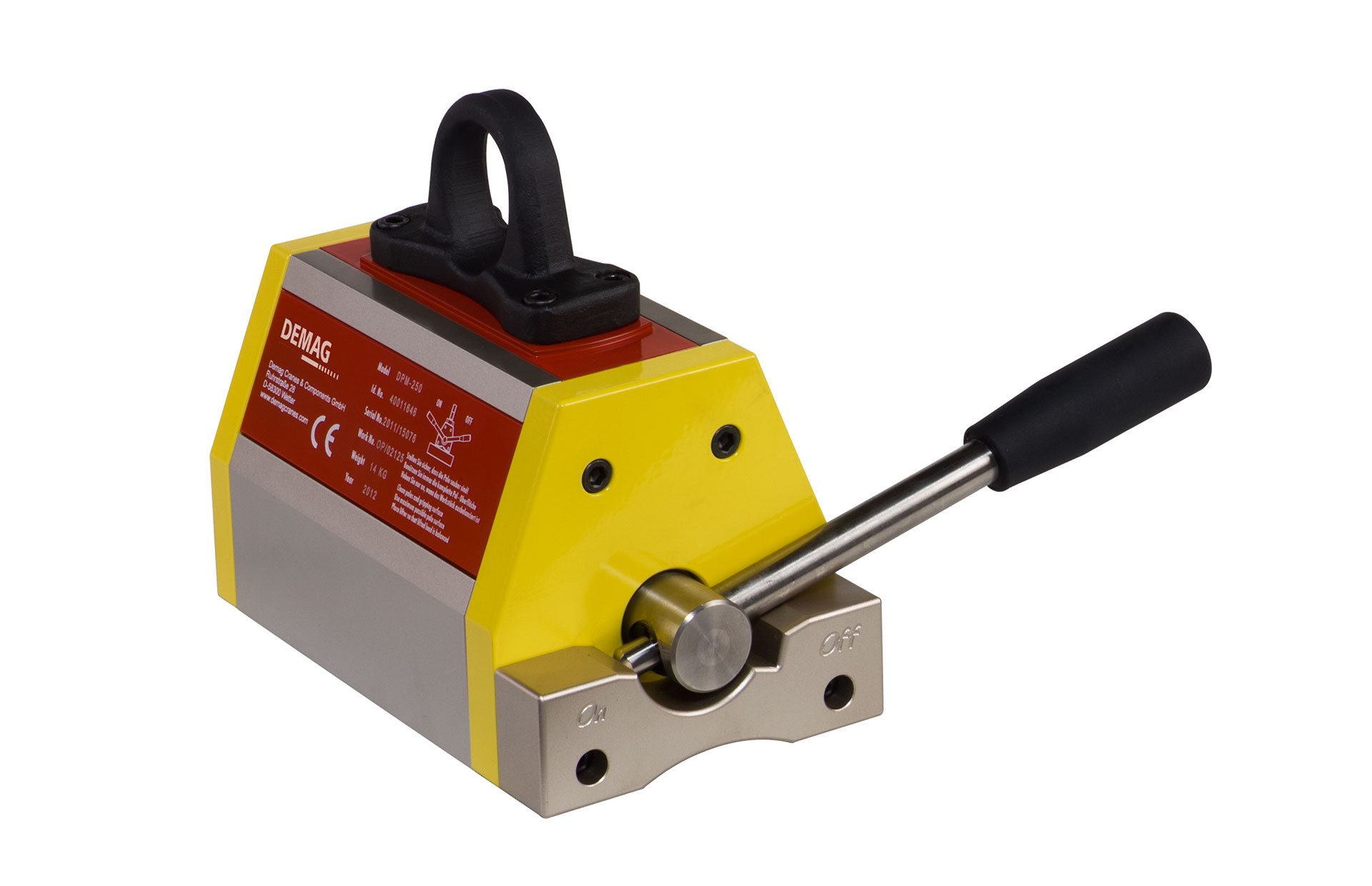 Our permanent magnets are universal load handling attachments for all magnetisable loads. They can be used at various workplaces – in production and assembly areas or outdoors. They provide safe and reliable operation in all applications. And the following features:
operation independent of the mains
five sizes with load capacities from 150 kg to 2,000 kg
suitable for round and flat material
no residual magnetism
single -handed-operation with lever control with integrated safety feature.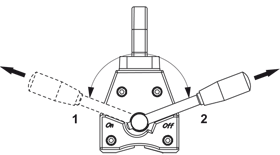 60 Atlas Road
Boksburg 1460
South Africa
Product information
Low operating costs
High level of safety and reliability
Independent of the mains supply for use anywhere
Lever control with integrated safety feature to prevent accidental switch-off
No residual magnetism
Require little maintenance
Independent of the mains supply
Poles are not magnetic
Position "I": magnetic field lines are guided via the poles through the load – magnet active
In position "0": the magnet pole surfaces are neutral – magnet is switched off
Load-lifting magnet made of standardised sub-assemblies
Internal magnet system consisting of a reversing magnet system, magnet assembly and magnet poles
Load capacity details 1)

DPM 125

 
 
 
Load capacity [kg]
150
60
Material thickness [mm]
10
35/180
Material length [mm]
2,000
2,000
Order number
819 906 44
DPM 250
 
 
 
Load capacity [kg]
250
125
Material thickness [mm]
15
35/270
Material length [mm]
2,000
2,000
Order number
819 907 44
DPM 500
 
 
 
Load capacity [kg]
500
250
Material thickness [mm]
20
35/220
Material length [mm]
2,500
2,500
Order number
819 908 44
DPM 1000
 
 
 
Load capacity [kg]
1,000
500
Material thickness [mm]
30
40/360
Material length [mm]
3,000
3,000
Order number
819 903 44
DPM 2000
 
 
 
Load capacity [kg]
2,000
1000
Material thickness [mm]
30
40/340
Material length [mm]
3,000
3,000
Order number
819 910 44