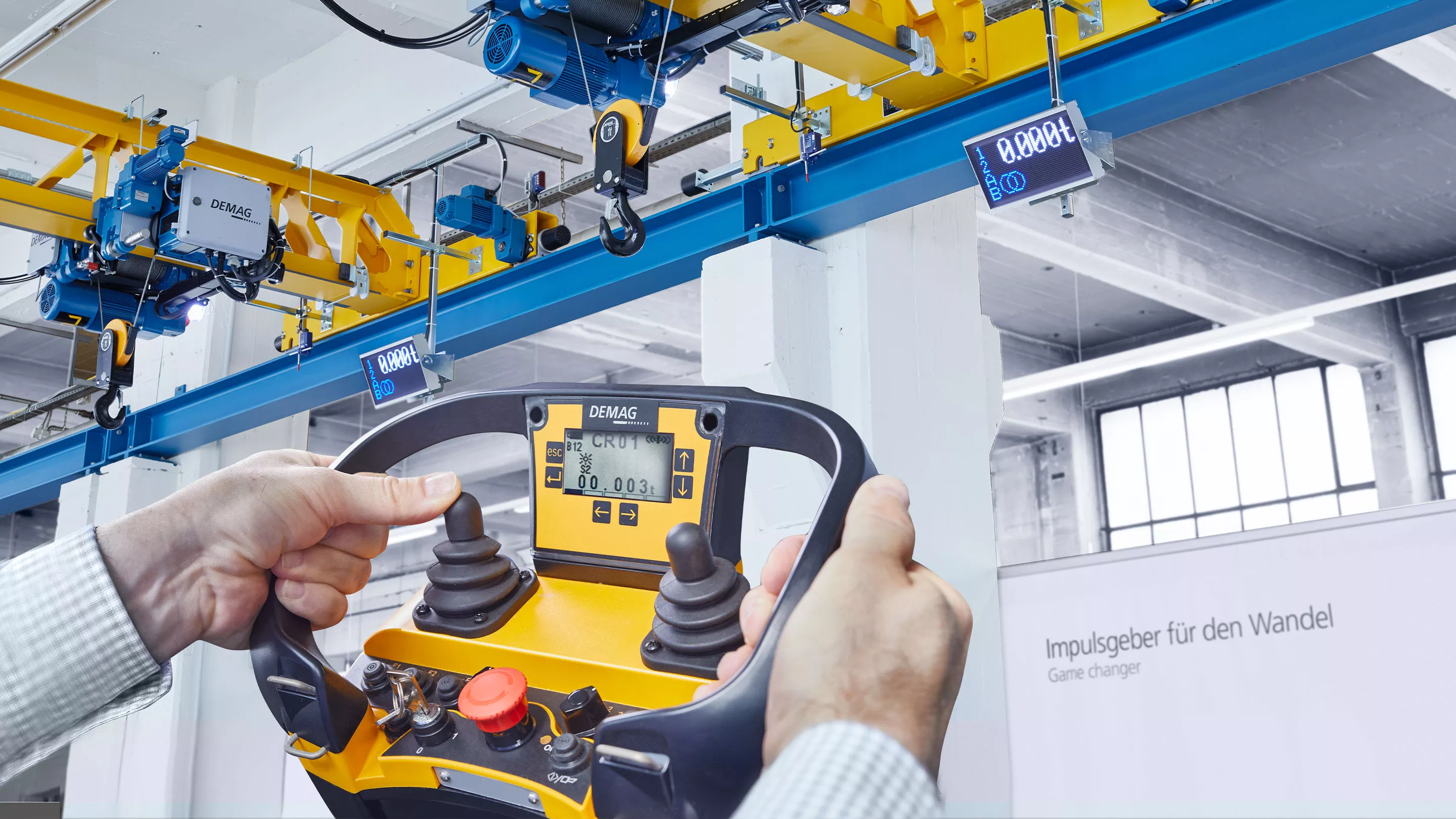 Always tailored for your specific needs
Components for cranes and machinery
Using our components, we have developed a unique range of products for cranes and machinery – always tailored to meet the specific needs of our customers. Every single component reflects our many years of experience: as a proven module for crane installations, machinery and equipment and as a single component.
We also offer the optimum solution for your most demanding applications. Regardless of whether you need radio controls or control units that always ensure excellent performance, or power supply lines that guarantee a high level of safety and reliability. And our wide range of load handling attachments provides the right solutions for your load handling needs.
See all the performance details and benefits on the product pages.
Interested? Please, contact us.
Your Demag contact in South Africa
P.O. Box 311, Benoni 1500
60 Atlas Road
Boksburg North
1460
South Africa
Fax:
+27 (0)11 898-3533 | +27 (0) 118 9423-56
We are always up to something new! Check out our case studies to see how our solutions have helped our clients achieve their goals.