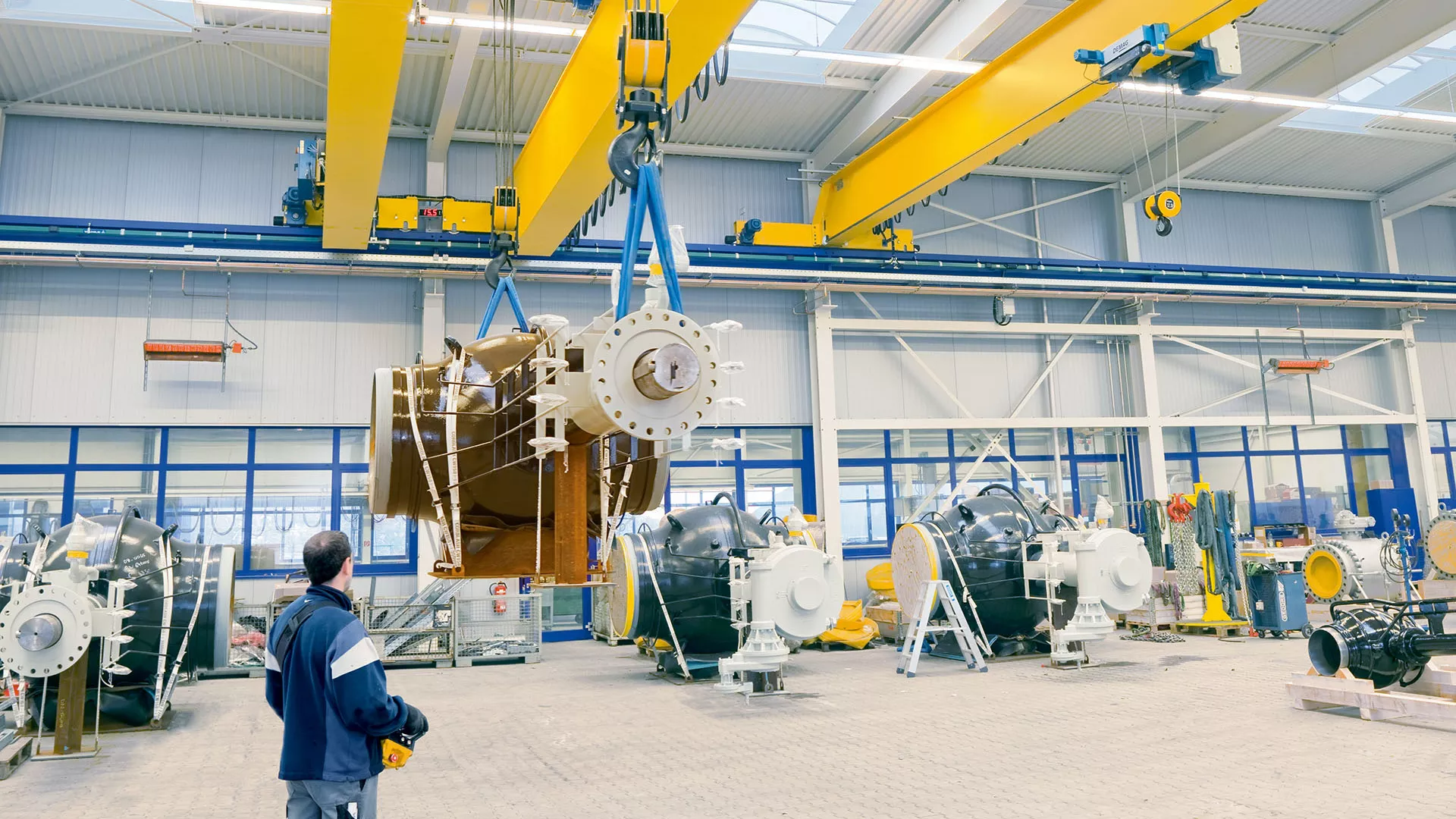 High lifting speeds – maximum handling rates
Our DR-Pro rope hoists meet all requirements for state-of-the-art hoists to satisfy tomorrow's needs. Besides their space-saving design and particularly long service life, they also offer high lifting speeds for faster handling rates. Comprehensive standard features provide excellent value for money.
Available in four basic designs, our DR-Pro rope hoists provide the right solution for virtually any application.
EKDR hoists with a trolley optimised for crane applications feature a compact design and minimum approach dimensions. Low-headroom EZDR double-rail crabs can also be used in applications where space is at a premium and are rated for loads weighing up to 50 tonnes.
FDR foot-mounted hoists are suitable for universal applications and are prepared for direct connection in four mounting positions. The free rope lead-off in all directions provides for versatile application solutions. Further features:
higher lifting speed for faster handling
high efficiency due to 20% longer service life
compact design for optimum utilisation of space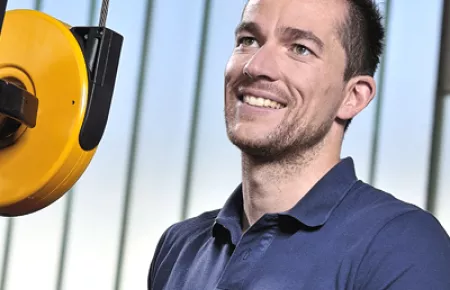 Demag Cranes & Components
Beaumont Road
Banbury OX16 1QZ
United Kingdom
Product information
DR-Pro rope hoists as travelling hoists or double-rail crabs:
High efficiency due to 20% longer service life
Optimum utilisation of space thanks to its compact design
High availability thanks to low maintenance requirement
Fast handling thanks to high hoist speeds
Good value for money thanks to comprehensive series features
Low-vibration motor for quiet operation
Fast-acting brake
Gearbox lubricated for life
Protective rope guide: inclined pull up to 4° without touching the rope guide
User-friendly bottom block: guard for improved safety
Electrics featuring CAN bus technology
Precision geared limit switch
Overload protection
Ergonomically optimised controls: via cable connection or by radio
Available with various rope reeving arrangements
Frequency inverter for stepless travel motions
Extended applications
Four sizes with load capacities from 1 to 50 tonnes
FDR foot hoist – the solution ready for installation in cranes
Reeving parts for all common reeving arrangements are fitted to the hoist unit – enabling foot hoists to be integrated direct into

 

prepared steel structures or special crabs

Can be used in two mounting positions, each with one rope lead-off direction
Can be attached on three sides
Load capacities up to 50 tonnes
GDR basic hoist – the optimum solution for plant engineering
For individual installation in any design
Four different mounting positions and four rope lead-off variants for versatile solutions
Rope guide can be used for every rope lead-off position
Can be attached on three sides (two attachment arrangements for size GDR 20)
Additional electrical enclosure can be fitted to the hoist frame
Load capacities up to 50 tonnes