For cranes and other heavy-duty applications: New generation Demag DRS-M wheel blocks
Modular design with many possible mounting configurations

Fast and very precise replacement thanks to patented fixed alignment

Mechanical wear indicator as an option

Wide range of applications – not only for cranes
Wetter, Germany, 24 March 2022. The Demag DRS range has gained a reputation as a reliable wheel block system – not only in cranes – offering a long service life in tens of thousands of applications all over the world. The expectations are correspondingly high for its DRS-M successor, which Demag is now launching. Among other benefits, the new wheel blocks feature a rugged, modular design and versatile connection possibilities on five sides. Also new is optional mechanical wear measurement of the wheel.
High load capacity for compact dimensions, a long service life, also under unfavourable ambient conditions, and versatile possible mounting arrangements: these were the key requirements for development of the new DRS-M wheel block range. In this case, the benchmark is very high, since the DRS range is very often the preferred drive solution for cranes and other heavy-load applications all over the world, as demonstrated by several hundred thousand DRS wheel blocks produced so far.
Together with four other DRS sizes, the four wheels sizes offered for DRS-M wheel blocks from 112 to 200 provide a finely graded range with load capacities of up to 40 t per wheel.
For the same load capacity and range of performance, the Demag design engineers have successfully integrated additional functions into the wheel block and further improved useability from the point of view of planners and users. The symmetrically split housing offers versatile connection possibilities for drives and brackets on five sides. Unlike the predecessor series, the bore holes on the end faces are already threaded before they leave the factory. Fittings, such as buffer or horizontal guide rollers can therefore be attached easily and without the need to modify the housing.  
Due to its modular design – which is what the "M" represents in the DRS-M name – the new DRS-M wheel block system can be ideally adapted to meet individual application needs thanks to various options. These options include the fixed alignment feature, which can be fitted to assist in installation with a top connection. It makes it possible to align the wheel blocks easily and, at the same time, very precisely – also if a wheel block needs to be replaced. Demag has filed a patent application for this innovation.
The improved attachment of the guide rollers enables even higher horizontal forces to be accommodated. On the DRS-M 200, for example, they can now accommodate 20% of the given wheel load. In this way, they play a key role in providing a lasting improvement of travel characteristics, also for higher loads, as well as reduced wear on the wheel and runway.
Another practical innovation is the patented wear indicator. Using a knurled nut and a measuring scale, users can easily read off the circumference of the travel wheel and gauge the condition of a wheel on a colour scale. Christoph Greger, Product Manager Demag Industrial Drives: "The smart feature of this system is the perfect implementation of a very simple idea – and planning engineers and users can gain insights into the system with ease to gauge wear of the wheel and its tread. In this way, we have improved the availability of our wheel blocks and have made it even easier to plan any maintenance or replacement needs – without any complicated electronics."
The travel wheels are available in a choice of different materials (spheroidal-graphite cast iron, polyamide, Hydropur tyres) and shapes. Seven variants are available as standard, other customer-specific travel wheels are possible. The wheels run in generously dimensioned and high-strength anti-friction bearings. There are also various options, such as hardened travel wheels and anti-friction bearings with an extended temperature range. They can be connected to the drive shaft via a splined hub profile to DIN 5480.
Just like their predecessors – these properties make DRS-M wheel blocks suitable not only for crane travel units. Other applications in which they can be used as heavy-duty and highly precise drive elements include travel units for other heavy-duty components in the materials handling and intralogistics sector (e.g. transfer carriages) as well as moving elements in buildings (roofs of sports facilities, glass facades).
The installation and connection dimensions of the DRS-M range are identical to those of the DRS series. Christoph Greger: "This means that existing cranes and other equipment can also be retrofitted with our new wheel blocks. We expect that many users will take this step and benefit from the additional functions of the new DRS-M system." The DRS-M wheel block system is available in sizes 160 and 200 with immediate effect. Sizes 112 and 125 will follow in the 2nd quarter of 2022.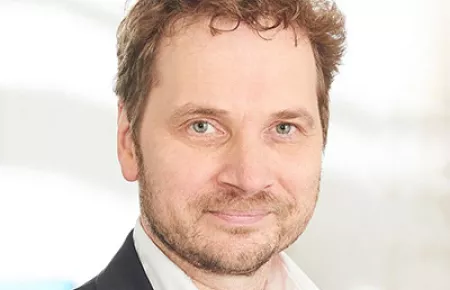 Ruhrstrasse 28
58300 Wetter
Germany