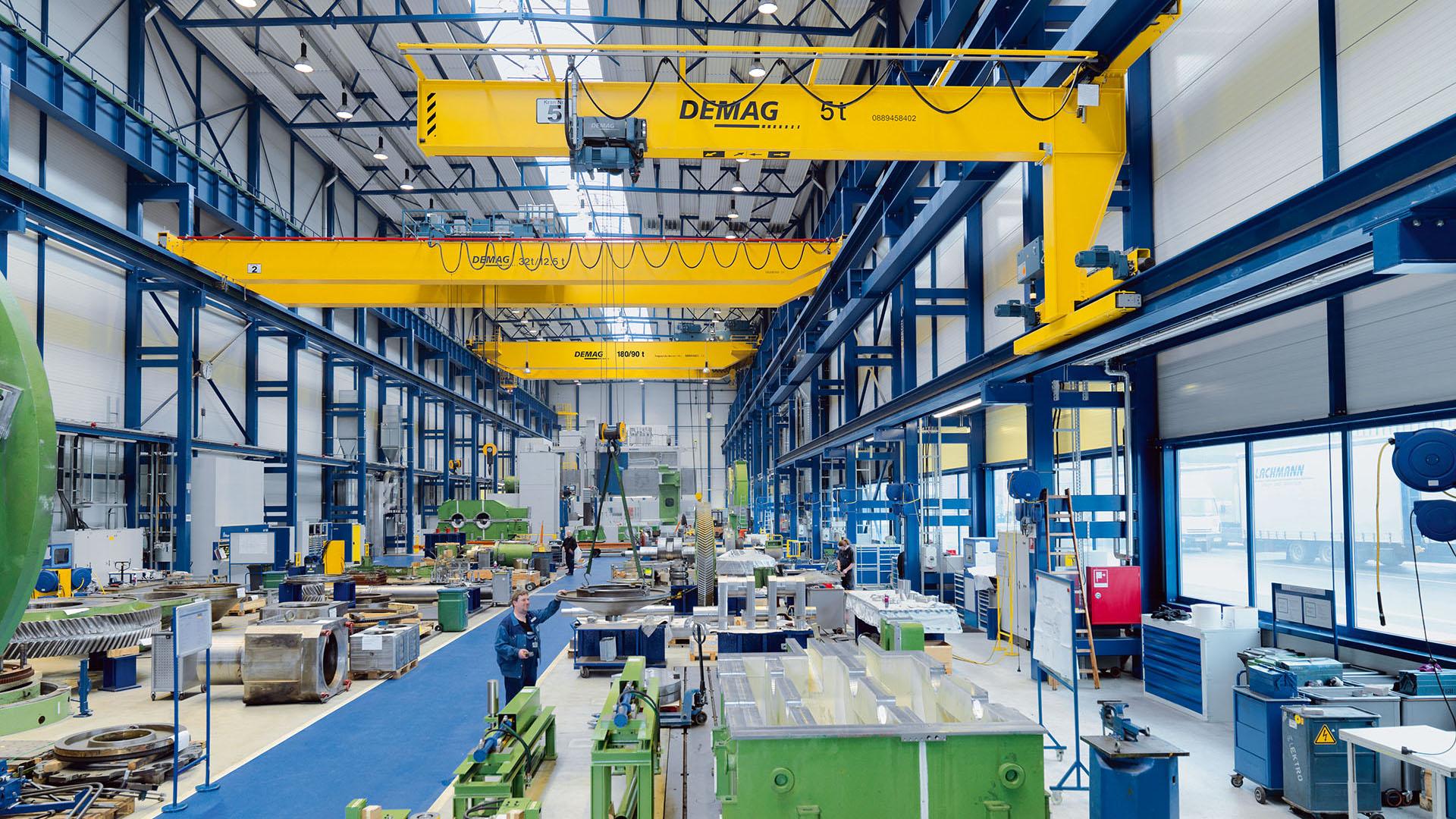 EKWK wall-mounted travelling cranes
Supporting processes at the workplace
Our EKWK wall traveling cranes are ideal for adjacent workplaces. EKWK cranes are used to transport materials to individual workstations and for materials positioning, and can operate below bridge cranes. Additional features include:
outreaches up to 39.4 ft.
load capacities up to 6.3 tonnes
control via cable-connected control pendant or by radio
travel units made of Demag drive components with first-class travel characteristics
travelling DR rope hoist on a cantilever bracket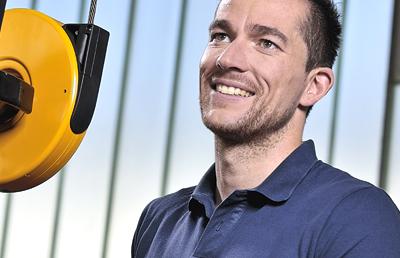 Demag Cranes and Components Corp.
6675 Parkland Blvd., Suite 200
Cleveland, Ohio 44139
United States
Product information
Excellent travel characteristics
Effective due to adaptability to different load configurations
Vertical and lateral travel units made of torsionally rigid, enclosed box-section profile, enable low-vibration operation
Demag offset geared motors (pole-changing or variable-speed with frequency inverter) create excellent travel dynamics
Low-maintenance Demag DRS wheel blocks with spheroidal-graphite cast-iron travel wheels
Hoist trolley optimized for crane applications
Optimum lifting height and floor coverage thanks to compact hoist trolley design
Reduced load sway due to smooth travel characteristics
Ergonomic
Control enables safe, fatigue-free handling
Optional Demag DRC radio remote controls with ergonomically designed transmitters
 Modular design
Contact us for additional options and customized system integration