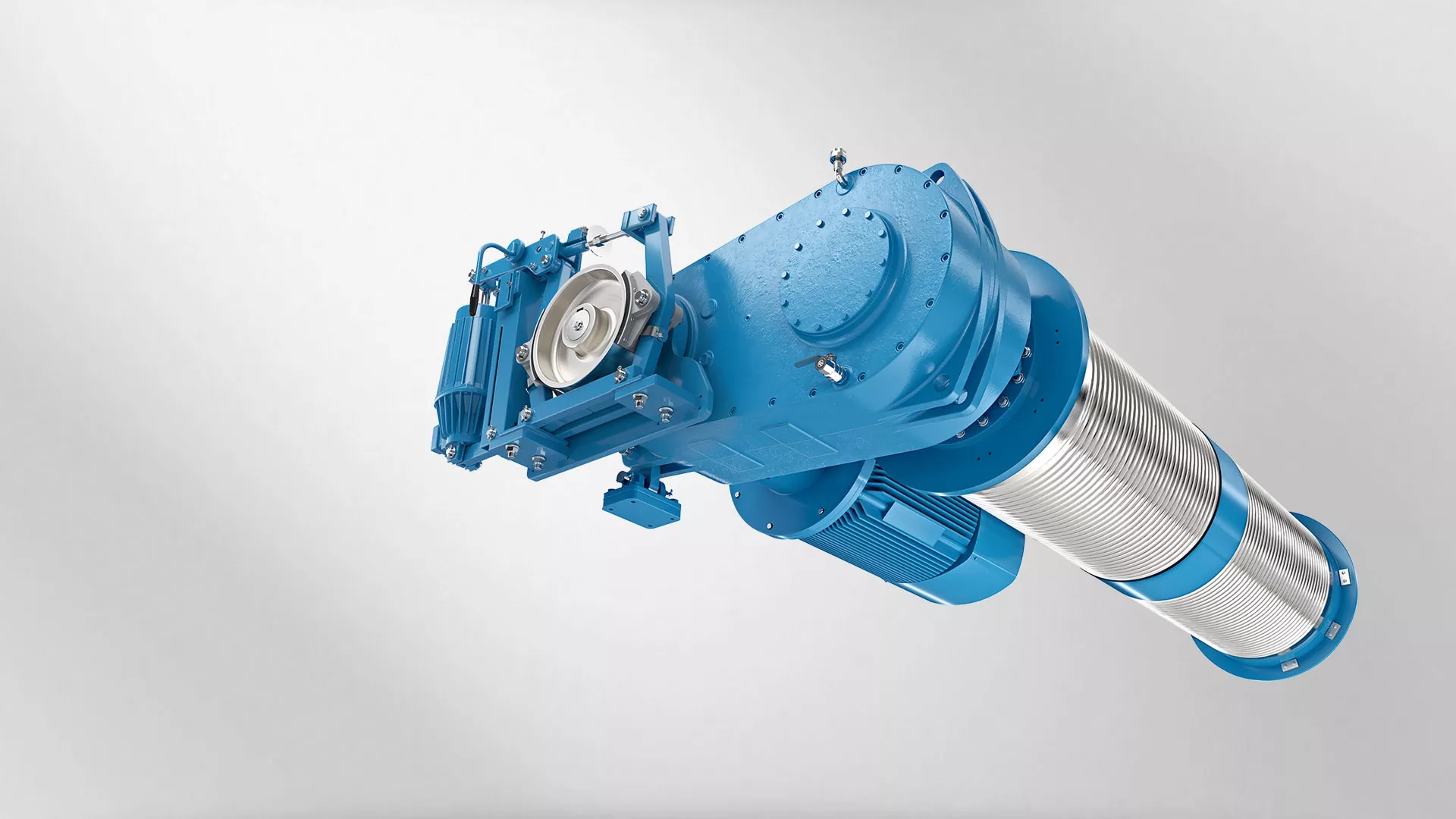 Compact, Robust, High Performance
Strong Performance – Versatile Delivery
Our MPW (Multi-Purpose Winch) open winch units are individually configured from reliable system components and satisfy the most demanding quality requirements. Their variable configuration makes it possible to implement the most efficient technical solution for your open winch crane. MPW open winch units feature:
Matching modular components

Easy assembly and maintenance

An efficient arrangement of drive, brake, and gearbox

A second hoist brake for increased safety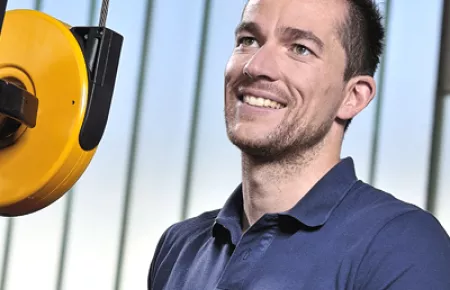 Demag Cranes & Components Corp.
6675 Parkland Blvd., Suite 200
Cleveland, Ohio 44139
United States
Product information
The Benefits of Open Winch Cranes at a Glance
Our MPW open winch units for operation with a bottom block satisfy the most stringent requirements for state-of-the-art open winch crane engineering.
Convenient operation
Matching modular components

Motor, brake, and gearbox

in a compact arrangement offering simple replacement

Clear interfaces for ease of assembly and maintenance
Strong performance
Multi-groove rope drums

for rope-stabilized

systems

Load capacities ranging from 5 to 235 t

Classification: M3 – M8 FEM

Lifting capacity up to 360 kW

Reeving arrangements: 4/2, 8/2, 12/2, 16/2, 20/2, 24/2
Designed and equipped for transport
High operating reliability
For transporting molten masses
Rope drum brake
Second hoist brake: disc or double-jaw design
Safety brake (acting on the rope drum)
About Demag Cranes
Demag Cranes is a leading provider of industrial cranes, drives, and crane components. Since 1819, Demag has been supplying customers with reliable and high-performance solutions for their material flow and logistics needs. We serve a variety of industries including:
Aircraft

Automotive

Chemical

Coal mining

Construction

Food and beverage

Machinery and equipment

Metal ore mining

Railways

Waste management
Contact Demag Cranes for Open Winch Units
Turn a crane into a full-fledged open winch crane with an open winch unit from Demag Cranes. All of our components for cranes are cost-effective, reliable, fast, and safe. To learn more about our open winch products or any of our crane components, contact the Demag Cranes team today.