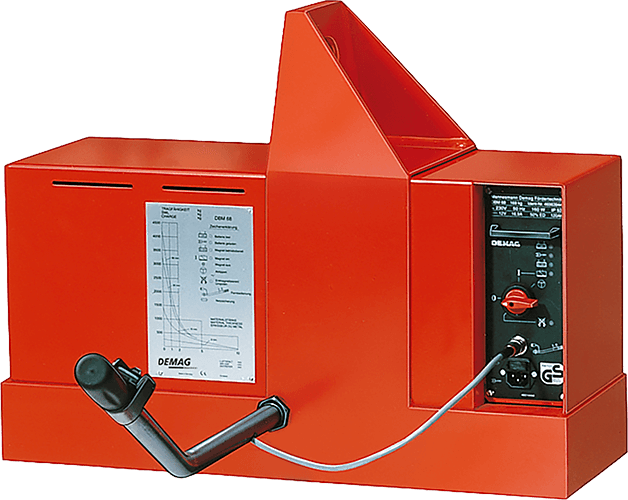 Flexible operation, robust and reliable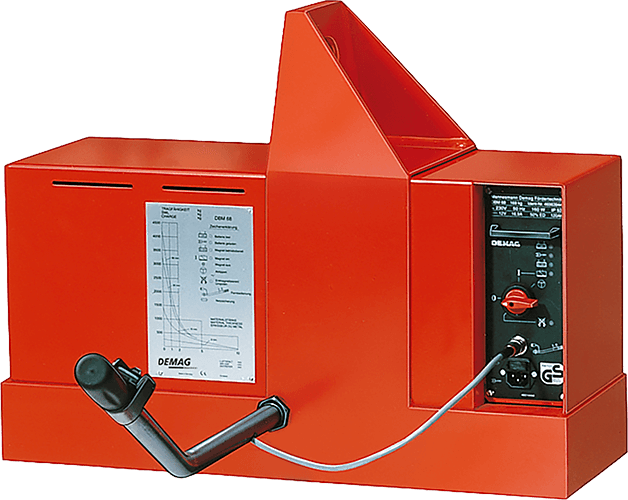 Firm hold in any position
Our battery magnets are the ideal solution wherever you need to transport magnetisable loads safely and efficiently, independently of a mains power supply. They can be used as stationary units installed on wall and pillar-mounted – or as mobile equipment on forklifts and workshop cranes, in stores and in industrial applications where sheet and plate metal is processed. Here are just a few of their outstanding advantages:
universal application
compact design
high safety and reliability
high load capacity
loads are always safely picked up
automatic charging.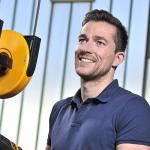 Demag Cranes & Components (Middle East) FZE
Head Office
PO Box 61351
Dubai, UAE
Product information
Our battery magnets combine an electromagnet, battery and control unit with an integrated charging system for a high level of safety, reliability and flexibility.
High safety and reliability
Loads are always picked up safely thanks to automatic switch-on disabler if the battery voltage is too low
Residual magnetism is reduced to a minimum by means of automatic demagnetisation
Automatic charging control protects the 12 V battery against overcharging
Charge level can be seen at all times thanks to display of battery voltage by light-emitting diodes (dual monitoring by acoustic signal and optical indicator)
Automatic self-test of the warning device when the charging process begins
Universal application
Outdoor operation also possible with IP 53 enclosure (power source, charger and operating elements combined into one unit)
Single metal sheets can be separated from the load by flicking the toggle switch
High load capacity
Type
DBM 34
DBM 68
Order no.
727 204 44
727 205 44
Maximum load capacity for safety factor of 2 [kg]
approx. 2,000
approx. 4,000
Power consumption [W]
52.2
86.8
Battery voltage [V]
12
12
Battery capacity [ah]
44
120
Discharging time at 50% CDF/10 min. (in hours)
8
8
Max. charging time (in hours)
10
 10
Charging voltage
220 V AC/50 Hz
Length [mm]
340
680
Width [mm]
250
250
Height incl. suspension [mm]
460
525
Suspension eye diameter [mm]
80
120
Deadweight [kg]
80
169