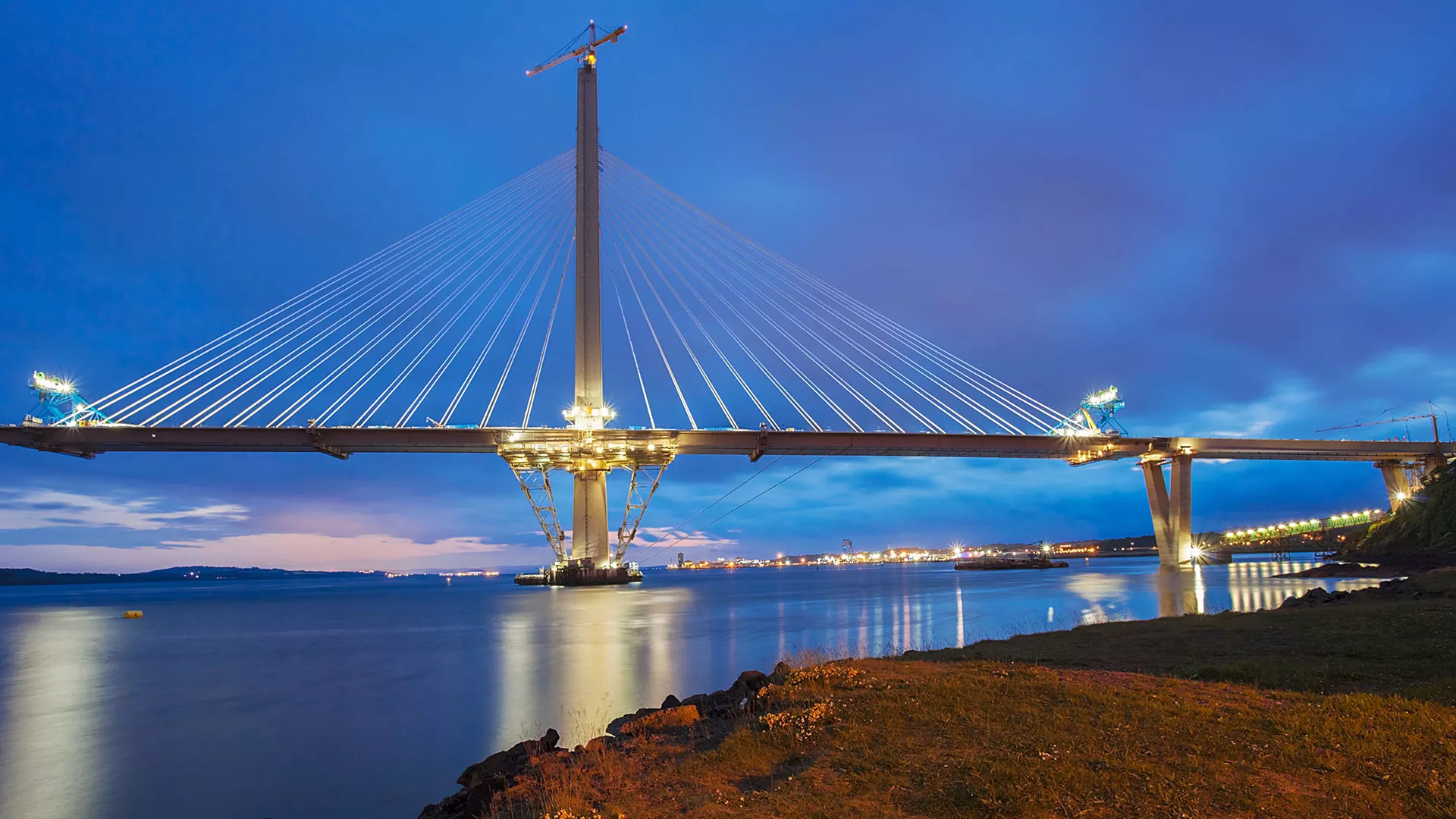 Basis for new inspection vehicle
New bridge inspection methods
Customer
Moog GmbH in Deggenhausertal/Lake Constance is well-known worldwide as a specialist in bridge access technology. The company designs mobile inspection equipment for bridges in many different configurations as well as gantries that can be permanently installed on bridges and fitted with platforms that allow the underside of the bridge to be inspected.
Requirement
For the Queensferry Crossing Bridge near Edinburgh, Scotland. Moog was asked to develop a concept for the inspection and maintenance of the hollow deck sections in the bridge. The concept needed to consider that there are rising and falling gradients along the 2,630-metre-long section inside the bridge – and that the available space is very limited. The most common solution for this kind of project, a rail-bound transfer carriage with an external power supply for the travel motors, was only possible with limitations.
Solution
Moog therefore decided to design an energy-autonomous travel carriage with an on-bard battery and used the basic concept of the Demag battery trolley for this purpose. This Automated Guided Vehicle system (AGV) is battery powered with speed-controlled Demag motors and the DRS wheel block system.
The deck shuttles transport two people with up to 150 kg of equipment to where they are needed, reaching speeds of up to 240 m/min. Smooth starting and braking is guaranteed as well as a powerful start in fully loaded condition, even on gradients. The on-board charging unit enables the battery to be charged at the two terminus stations.
Special features
In this project, the Moog designer engineers literally turned the battery trolley principle upside down. While the battery trolleys can move and navigate freely on the ground like a heavy-duty AGV, the deck shuttles are suspended from a single rail mounted on the ceiling of the hollow space in the bridge. Because the shuttles are battery powered, there is no need for an external power supply. This saves space and assembly work.