Compact, versatile, powerful: New Demag DVR rope hoist
Compact design
Complete range with lifting capacities from 1 to 80 tonnes
Many options and intelligent functions
App provides innovative ways to monitor and configure the rope hoist
DMR becomes DVR: Demag presents a new rope hoist series boasting very compact dimensions and a wide range of options. Drive control also brings new functions to cranes and general lifting applications – for example, various assistance and safety functions can be configured via an app.
The name says it all: V stands for versatility. Demag's DVR rope hoist series features custom configurations for versatile applications, offering clear advantages for users. Five finely gradu-ated sizes with load capacities of up to 80 tonnes and hook paths of 4–200 m form the basis for a wide range of applications. At first glance, the compact dimensions are striking. Both the travel dimensions and the C di-mension allow for maximum use of the available space. The modular design concept creates the conditions for an impressive range of variants, each of which can be optimally adapted to the individual application with various options. Large drum diameters reduce potential hook travel and enable precise positioning thanks to "true vertical lift"

Four designs
The DVR series offers a choice of four designs. The F-DVR foot-mounted hoist with load ca-pacities of up to 80 tonnes is suitable for stationary use or as a hoist for special trolleys, where it can be integrated into prepared steel structures. The EK-DVR is a monorail hoist with up to 12.5-tonne capacity, two driven travel wheels and optimised headroom, which makes the best possible use of the available space, even with a low C-dimension. Thanks to its infinitely varia-ble flange width of 80 to 610 mm, the EU-DVR standard-headroom travelling hoist can be used in a wide range of applications. A curved articulated travelling hoist (EUD-DVR) is also part of the range. The EZ-DVR double-rail crab is characterised by features such as a short track width and various types of connections to the crawl beam. Thanks to its compact dimensions, it is also perfect for modernisations when space is limited. The user can choose between two ergonomic and user-friendly control pendant series (DSB and DST). They can also add a wide range of options – from crane hooks and brakes to (radio) control.
Across all the designs, the user can configure the rope hoist for the tasks at hand. As an entry-level model, a contractor-controlled version with limited selection options is now available, which will appeal primarily to price-conscious users who want to perform simple lifting tasks. At the next configuration level, frequency inverters ensure stepless travel. The OWL and ELM electronic modules take over the functions of condition monitoring and electronic load man-agement. The next level offers an integrated interface with an app for simplified status monitor-ing. Finally, the maximum configuration level offers continuously variable lifting and travel speeds thanks to the Demag DMI inverter series. The ProHub function offers even more cost-effective operation, at higher speeds and thus better handling performance. Without a load, the DVR travels at high speed and with partial loads at medium speed, while precise positioning is possible for full loads. ProHub ASR allows continuously variable lifting and ensures even more precise load positioning. ProHub ESR with closed loop offers maximum performance at rated and partial loads.
The integrated OWL or DMU control units (available for selection by the crane operator here) monitor all operating conditions and ensure a high level of safety thanks to the integration of additional convenience, safety and assistance functions. This includes slack rope monitoring, the "Follow me" function (moving the load by guiding the hook by hand), tandem control (two DVR rope hoists operated with one control unit), by-pass control (specifying blocked areas), hook centering (automatic positioning of the hook above the load), area-related load reduction and load-sway reduction. Besides the intelligence of the rope hoist control system and the ease of operation of the new rope hoists, the user can configure the equipment conveniently via an app. As such, the DVR series is setting new standards in operating convenience, connectivity and digitalisation.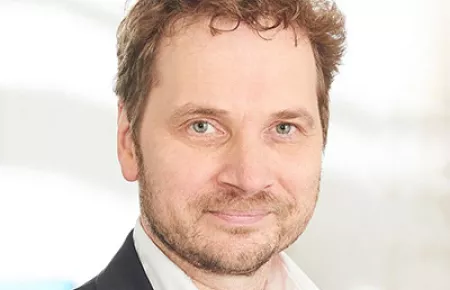 Ruhrstrasse 28
58300 Wetter
Germany