Lifting made easy: The new Demag DBC chain hoist
New entry-level model enhances the product portfolio
Load capacity up to 2.5 tonnes
Universal chain hoist as a bearing hoist or with options
Demag is presenting new additions to its chain hoist range at LogiMAT 2023. In addition to the established DC series, the DBC series will be available as an entry-level series from June 2023.
For many crane builders and operators, the Demag DC chain hoist series is the ultimate chain hoist, having been continuously developed over many years and enhanced to become a high-end chain hoist series. The DC is available in various sizes as a single or two-line unit and can be individually configured with multiple options in terms of design and power levels. Demag DC chain hoists have the largest range of designs and extras and provide practically everything the user could desire.
A new chain hoist has now joined the DC series: with its exclusive features and configuration options, the Basic Line DBC chain hoist offers uncompromising safety and quality. The new "Demag Basic Chain Hoist" is available in three sizes (2, 5 and 10) for load capacities from 63 kg to 2.5 tonnes and hook paths of up to 6 metres. It is equipped with mechanical limit switches for the upper and lower hook positions.
The entire power train is designed for long service life and efficient crane operation. The hoist motor, pole-changing at a ratio of 4:1, is designed for 300 switching operations per hour at a 60% duty cycle.  The two-stage gearbox or, in the case of size 10, three-stage gearbox enables safe power transmission. In addition to the patented slipping clutch, the newly developed brake unit ensures maximum operational safety and German-made quality.
The two-stage lifting speed is up to 8 m/min, while a single-stage variant supplements the range. Sizes 5 and 10 can also be optionally equipped with an operating hours counter. The DBC is easy to install with a suspension bracket. Fixed suspension is available for station-ary use. For trolleys with flange widths between 58 and 500 mm, users can choose between the mechanical variants PBU and RBU as well as the electric trolley EBU. This powered version achieves travel speeds of 20/5 m/min. 
In addition, the DBC (48 V control voltage) is operated via wired two-stage control buttons from the DSB series with control buttons for up to three axes. The DBC comes with a DAT chain (with hardened surface) as standard. Depending on the model, the DBC is FEM/ISO accredited up to 3 m/M6. This entry-level model also boasts rapid availability. Selected sizes (125–2000 kg) can be or-dered directly from the Demag Shop with a defined range of options.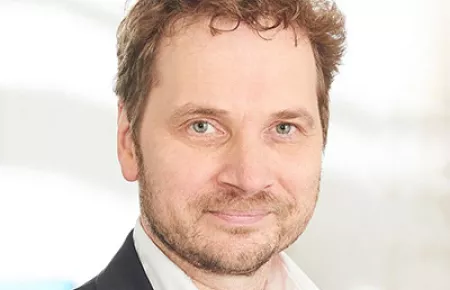 Ruhrstrasse 28
58300 Wetter
Germany