Demag at LogiMAT 2023: Exciting innovations in lifting and "assisted" handling
Premiere for the Demag KBK Drive Assist: the light crane that follows the operator
Also new: complete Demag rope hoist series for 1- to 80-tonne load capacity
New entry-level series: DBC chain hoist series
Demag is bringing three genuine innovations to Stuttgart. The most sophisticated of the three is the Demag KBK Drive Assist operating system, which converts the operator's commands into movements on all three axes without the usual control pendants. The Demag DVR rope hoists and DBC chain hoists are also new.
"Lifting the future" is Demag's trade fair slogan this year. Crane operation systems of the future can be tested with loads of up to 500 kg at the company's stand in Hall 7. Simply grip the handle on the load handling attachment, walk in the desired direction, and lift and lower the load – the drives of the corresponding crane axes execute the operator's command or request, guiding the load safely and without any swaying movements.
This innovation, called Demag Drive KBK Assist, furthers the concept of the KBK light crane system and turns the KBK into a handling system that can be operated both intuitively and safely – with minimal effort. The interplay of optical sensors (it records the movements of the handle, which is guided by the operator), manulift handle, crane control system and drives on all three axes makes it all possible. Thanks to these features, Demag KBK Drive Assist makes handling loads much easier.
Another new feature is the new Demag DVR rope hoist range with load capacities from 1 to 80 tonnes. It replaces the DMR series and, in addition to its compact design and wide range of options, also boasts a range of intelligent convenience, safety and assistance functions. These include the "Follow me" function (moving the load by guiding the hook by hand), target positioning (automatic travel to a selected position) and load-sway reduction. In addition to the smart rope hoist control system and the easy handling of the new rope hoists, the user can carry out condition monitoring and configurations with ease via an app. Demag is also expanding its tried-and-tested DH series, offering an alternative for applications in extremely demanding environments.
The third innovation on show is an addition to Demag's chain hoist range. Along with the well-established DC series, the DBC series will also be available in the future. The B stands for "Basic". As a new entry-level series, this series is available in three sizes with load capacities from 125 kg to 2.5 tonnes, in coordinated configurations. The DBC will also be available directly from stock in pre-configured versions – as a rapidly available high-quality chain hoist series in a manageable range of versions.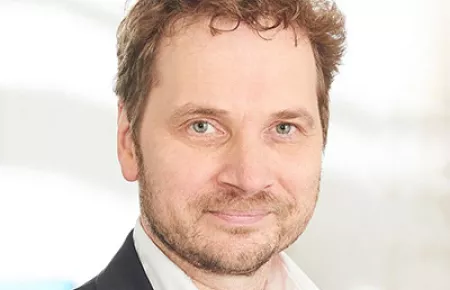 Ruhrstrasse 28
58300 Wetter
Germany