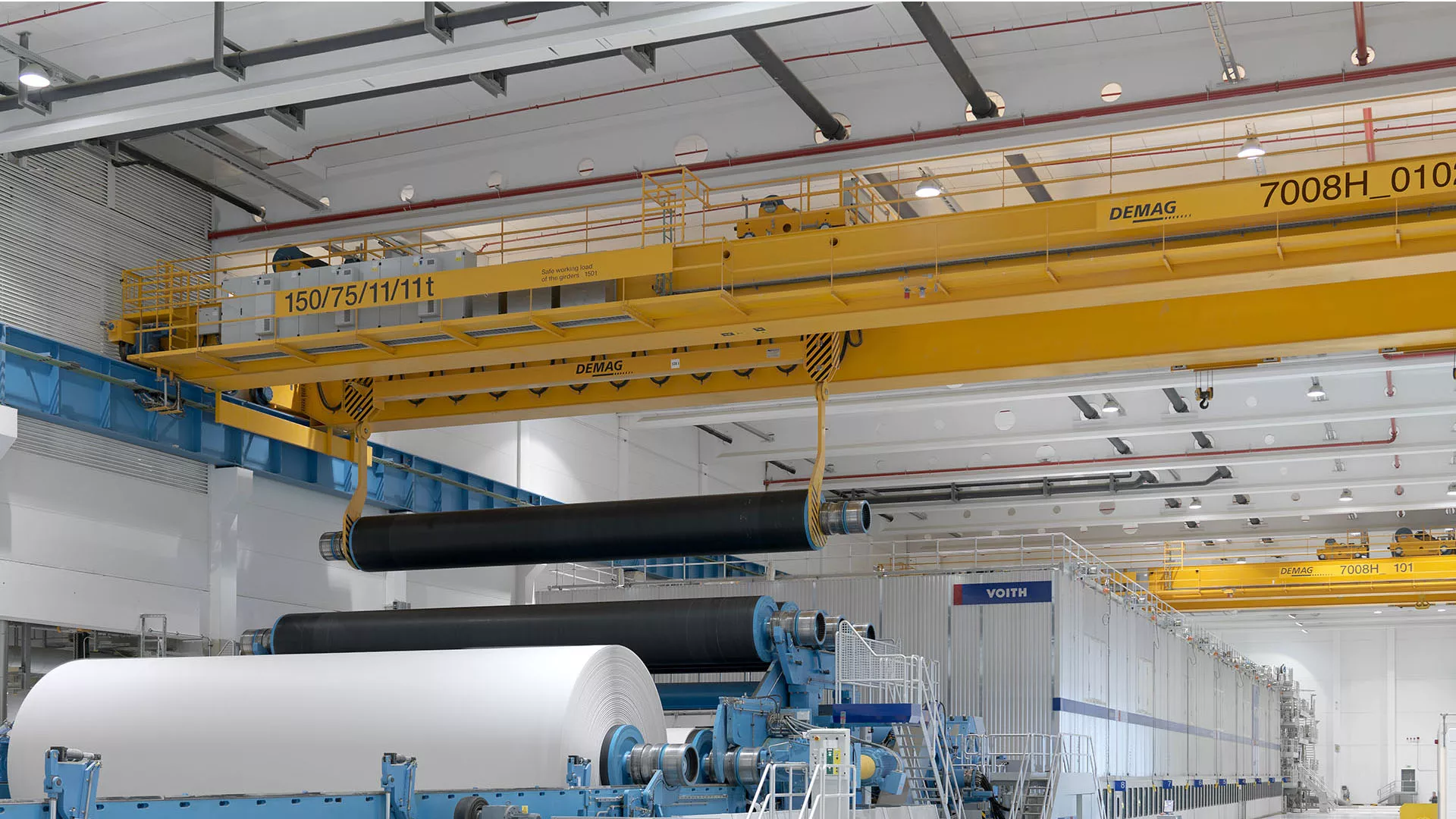 Rubber and plastic materials
Demag cranes and hoists are used in many areas of rubber and plastic productions. Both in automated injection moulding processes with high production rates or for the special production of large components. With our wide range of hoist products, we can deliver the right solution for all applications – from equipment for individual workplaces to cranes for fast and efficient tool-changing operations.
Fields of application
Manufacture of rubber goods
Plastics industry
Manufacture of rubber goods
In the production of tyres and other products made by the rubber industry, our cranes and hoists are primarily used for the safe and reliable handling of basic materials and for supplying them to the production lines. However, they also a play a "supporting" role in maintenance work – in both senses of the word.
Plastics industry
From top covers for mobile phones to car wings – high-performance tools are needed in plastic injection moulding. Manufacturers expect the same high performance from the crane systems with which they can precisely and gently handle and maintain their tools. Which is why they often turn to us.
Our cranes are also actively involved in the production phase. Thanks to their compact design, they offer exceptional lifting heights – e.g. for handling large plastic products or big bags filled with pellets. In addition, we supply companies in the plastics industry with light cranes and compact hoist units, which are used to provide ergonomically designed workplaces.
Interested? Please, contact us. We respond fast and are ready to help you.