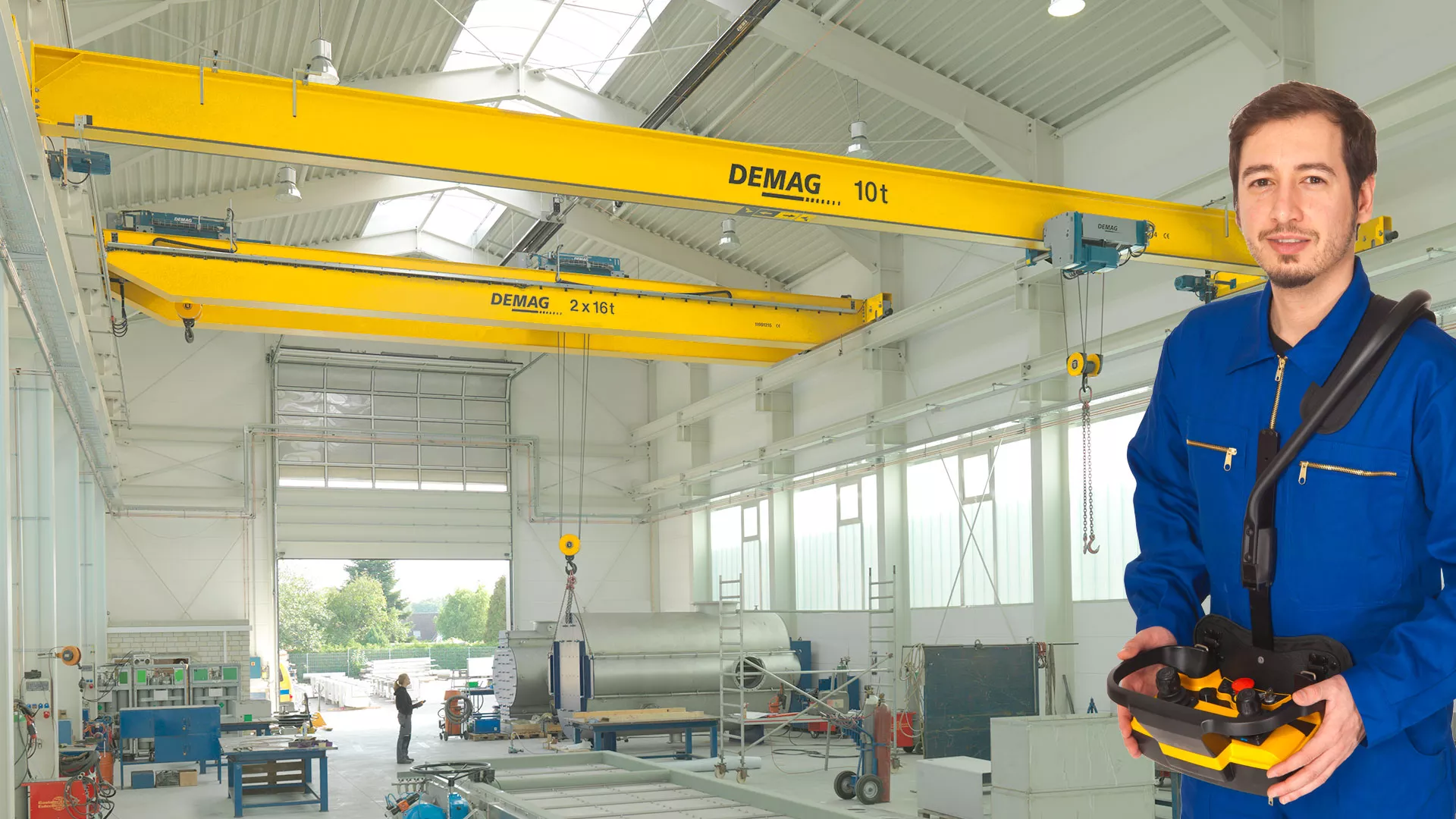 DRC-J and DRC-JT(S) radio control systems
All functions at a glance at all times
All functions at a glance at all times
With the DRC-J and DRC-JT(S) radio control systems, crane control is safe and convenient. The basic structure of the two control systems is almost identical: A bright and high-contrast two-colour display provides information on the crane's current operating statuses using easy-to-understand symbols. Cranes and hoists can be intuitively controlled by means of two joysticks. These allow the operator to control the crane without taking their eyes off the crane and the load. Additional pushbuttons can be used for optional programmable special functions.
DRC-J is the basic control system. The 'T' extension is a model specifically designed for tandem crane operation. The DRC-JTS variant also offers the possibility to incorporate a key-operated safety switch ('S') between the two joysticks for switching on and off.
A simple switch to improve safety and reliability
The simplicity of the user interface provided by DRC-JT(S) makes it possible for the crane operator to safely switch between single crane operation (crane selector switch: A or B) and tandem crane operation (crane selector switch: A+B) using a selector switch. As soon as the system needs to be switched from single crane control to tandem crane control, one of the two controllers needs to be logged off. With the main transmitter, the operator can now control both cranes with up to four trolleys. A simple turn of the selection switch safely switches control over to tandem mode. In connection with a DRC-DR D3 receiver, the DRC-JT(S) control concept satisfies the requirements of standard EN 13849-1: Cat. 3, PL "d" for safety-related parts of controls.
Safe, by Demag – SafeControl
The Demag SafeControl concept ensures that the switchover between single crane and tandem crane control is performed as a safe process. This process fundamentally includes just two control steps. First, one transmitter is logged off. In the second step, the remaining transmitter takes over the control function of the cranes. This process is interactively controlled by the SafeControl units of both cranes. In this way, a technical fault or a crane operating error can be prevented from causing any unintended change in the operating mode.
The Demag StatusBoard shows the current operating statuses of the cranes – visible from the distance on the crane girder. The crane operator can see at all times which crane and/or trolley is selected, which individual or total loads are transported, and which assistance and convenience functions are activated. Moreover, error messages, information messages and service data are visualised.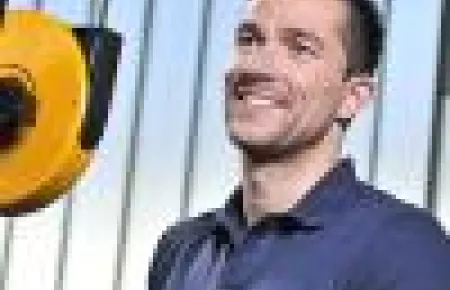 Demag Cranes & Components GmbH
Ruhrstrasse 28
58300 Wetter
Germany
DRC-J and DRC-JT(S) product information
Visible
Bright, high-contrast display to show operating statuses, load information and charge level, etc.
Two-colour display: neutral and red
Optional large Demag StatusBoard display provides information on the crane operation using easy-to-understand symbols
Precise
For long/cross travel: Mechanical latch at slow speed (V1)
Ergonomic
Joysticks for intuitive crane control

Left: forward/reverse long travel and left/right cross travel
Right: lift/lower load
Safe
Ribs to prevent accidental actuation
Optional key-operated safety switch (Cat. 3, PL "d" acc. to EN 13849-1)
Intuitive
Intuitive communication between crane and operator through ergonomic control elements
Shaped
Ergonomic grips for fatigue-free operation
Robust
Tough housing made of polyamide with a smooth, scratch-resistant surface
Battery charge & productivity
The DRC-J and DRC-JT(S) radio transmitters are part of the Demag D3 generation of radio equipment. That means they offer all the benefits of these radio systems:
Endurance
Optimised power management: Hardware design with low-energy chipsets
HF transmission for low power consumption
NiMH battery technology
The result: 2.5 hours of charging for 5 days of continuous operation
Safety
DRC-JT(S): switchover between single crane and tandem crane control as a safe process
D3 systems satisfy the requirements of the DIN EN 13849-1 machine safety standard Cat. 3, PL "d"