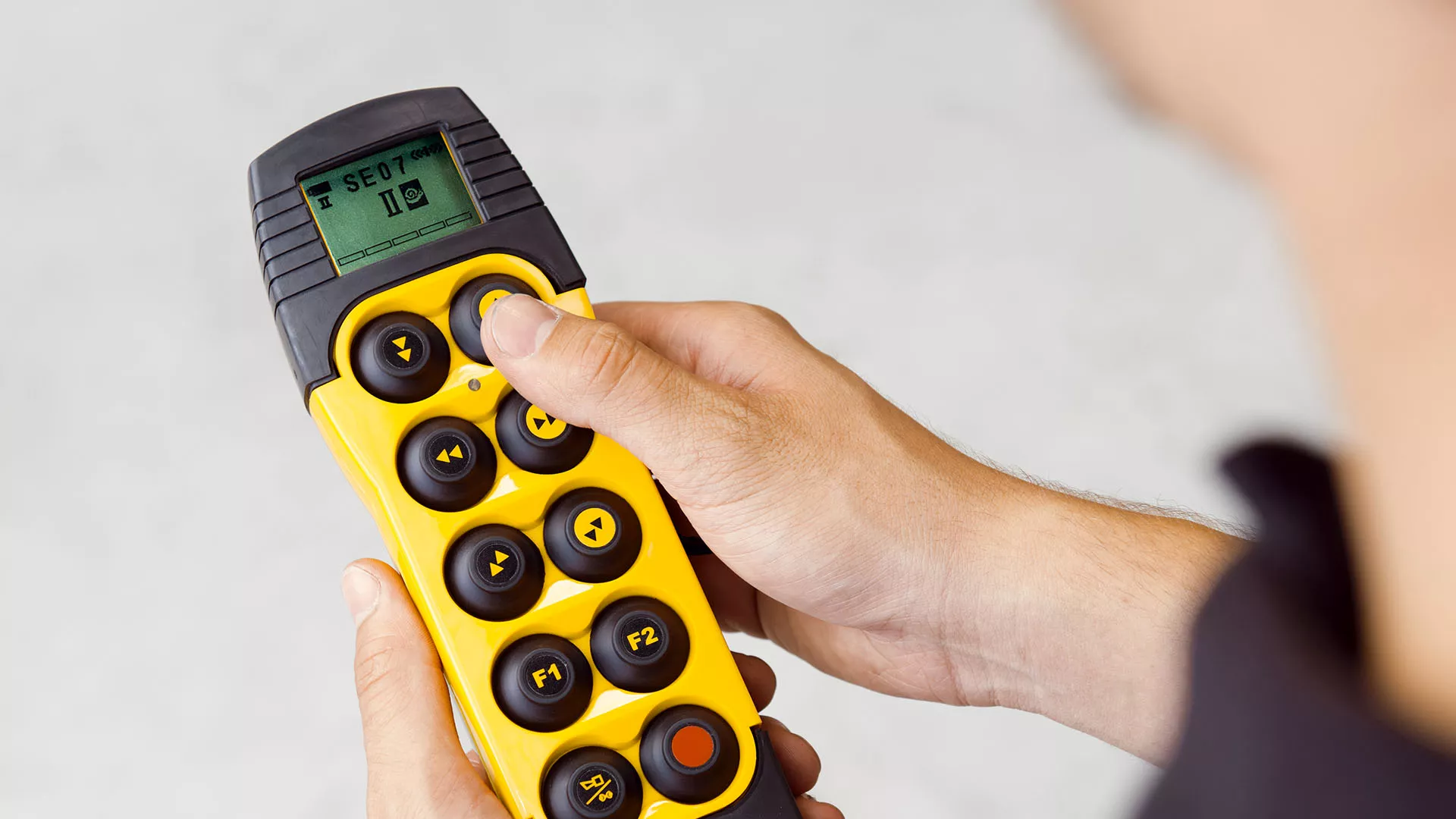 Demag D3 radio control: our goal – the best of its class
The safety and efficiency of a manually controlled crane is largely influenced by control equipment.
Radio controls offer freedom of movement and improved safety. As the control system for Demag V-type cranes, the latest generation of the DRC range of equipment, the DRC D3 radio control system, provides important features. The hand-held transmitters as well as the receivers meet the requirements of the future EN 300 328 V 1.8.1 radio standard.
Very long battery life 
The battery integrated in the hand-held transmitter can be fully charged within just 2.5 hours and can be used for uninterrupted operation for up to 5 days.
Rapid change between transmitters 
Up to three transmitters can be logged onto a crane and control can be switched between them at the press of a button, without hampering operating processes. In this way, individual cranes can be simply handed over from one worker to another. Control can be switched between transmitters within seconds.
Speed limit function 
The crane operating speed can be set to 30, 50 or 70% of the maximum speed. 
Transmitter density and co-existence 
The highly reliable and robust radio transmission method is resistant to interference and allows up to 40 radio systems to be operated close to each other. The adaptive radio transmission method automatically checks whether a given transmission channel is available or already in use by another device. They can co-exist with other systems operating in the same frequency range in their immediate vicinity. 
Better transparency 
The hand-held transmitters are equipped with a monochrome display to indicate the payload and a vibration alarm to warn against overloads. 
Improved safety and reliability 
With a range of up to one hundred metres, the system enables the operator to control an installation at a safe distance without having to enter any potentially hazardous areas.
Basic equipment
DRC-10 D3 hand-held transmitters are available in two variants: stepless and 2-stage
A silicone case with a receiver (DRC DR D3), an aerial (DR 3 20 2400 MHz D3) and a plug-in charger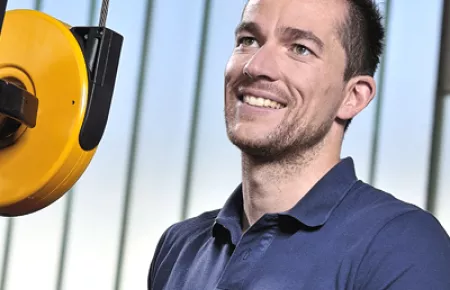 Demag Cranes & Components GmbH
Postfach 67
58286 Wetter
Germany