Demag process crane: safely turning heavy loads
Crane system serves large machining centre
Handling workpieces weighing up to 160 tons
Hoist unit solution for turning parts by 180 degrees
At its location in Hattingen, Germany, FCMD GmbH uses a Demag process crane to lift, transport and turn gear wheels and other drive components weighing up to 160 tons with maximum precision. The crane serves a large machining centre, which is designed to accommodate workpieces that measure up to six metres high and 16 metres in diameter. ist.
The machining centre installed in an area measuring 2,000 square metres by FCMD, a supplier of drive solutions for heavy industry, is equipped with state-of-the-art machining and gear-cutting systems that are used to turn, mill and drill workpieces. "VBCM 16 is one of the largest machining centres in the world. But what makes it unique is its combination of size, precision and the variety of machining operations that it can perform in one fixture," explains Dr Matthias Menges, Managing Director at FCMD GmbH.
The requirements to be met by the handling system were correspondingly demanding: "For in-house transport applications with our components, the only possible solution was an overhead travelling crane that operates above the machining centre and does not take up any floor space. In addition, we needed a crane that can pick up and position parts that weigh up to 160 tons and measure 16 metres wide without any vibrations and with extreme accuracy," adds Michael Hornecker, Technical Manager at FCMD.
The specifications defined by FCMD are met by the Demag double-girder overhead travelling crane from Terex Material Handling. Demag MPW multi-purpose open winch units satisfied the requirement to turn the heavy parts safely and precisely by 180 degrees during the production process.
Safety, reliability and precision for lifting and turning the parts 
The double-girder overhead travelling crane has a span of 29 metres and is equipped with two Demag MPW multi-purpose open winch crabs, which provide for the highest possible handling rates with high safety and reliability. The main lifting motion is rated for a maximum load of 160 tons, the second winch unit has a load capacity of 80 tons. In addition, a 10 ton DR hoist unit was installed, which is used for maintenance and repair work due to its faster lifting speed and reduced hook dimension.
By far the greatest challenge was to find a lifting solution with which the voluminous compo-nents can be precisely, safely and reliably turned for further machining. This requires complete synchronisation of both hoist drives, with which the hoist units lift and position parts weighing up to 160 tons and turn them through 180 degrees.Also important is the careful control of the crane via the radio control system. To achieve this, all crane drives have variable-speed control. In combination with the higher-level PLC as a control system for the entire installation, variable-speed control makes it possible to synchro-nise the operation of both hoist units.
To fulfil the requirement for maximum safety, reliability and precision even further, both crane bridges have a reinforced steel superstructure. Consequently, the crane girders only deflect within very tight limits when heavy loads are lifted and lowered in order to minimise any natural oscillation. Accordingly, both parallel crane girders were designed to keep any deflection and oscillation frequencies to a minimum and to achieve favourable settling characteristics.
Bernd Hellmann, Shift Manager in the large machining centre at FCMD, is also satisfied with the solution: "The installation went perfectly, and the crane meets all our expectations. The crane system is an ideal match for our VBCM 16, which allows us to utilise our machining centre to the full."
About FCMD GmbH 
FCMD GmbH, based in Hattingen, is part of Groupe CIF, which is a supplier of components and complete drive solutions for the mining, cement and steel industries as well as for the energy and infrastructure sectors. The location in Hattingen provides machining for large workpieces and large gear rims, as well as services such as gearbox inspections and over-hauls.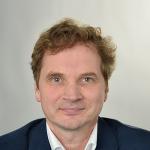 Ruhrstrasse 28
58300 Wetter
Germany