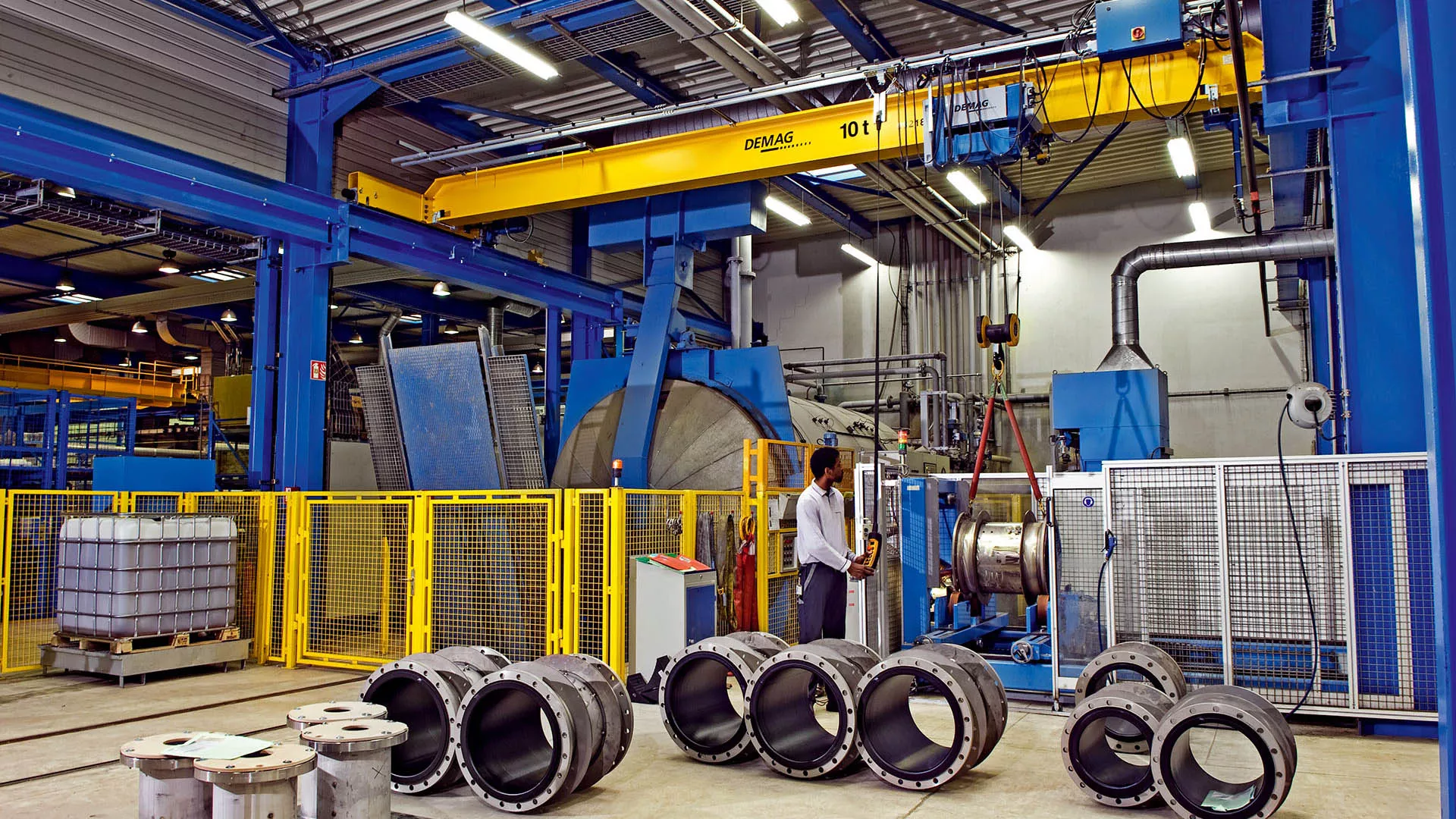 Particularly cost-effective
EPKE single-girder overhead travelling cranes
For cost-effective handling – efficient and integrated to meet specific requirements
EPKE single-girder overhead travelling cranes are the cost-effective entry-level models in the Demag crane product range. They offer high levels of efficiency and are the optimum solution for light loads and relatively small spans. This is mainly due to the use of rolled-steel profile sections for the crane girder and specially developed travelling rope hoists or chain hoists. However, EPKE units also offer other benefits:
End carriages of optimised design to suit the structure
Rigid standard I-beam girders for optimum load distribution
Efficient, fatigue-free load handling thanks to ergonomically designed control units
Low-sway travel motions for smooth handling and exact positioning of loads
Crane components offering high safety and reliability
Supplied with DR rope hoist or DC chain hoist.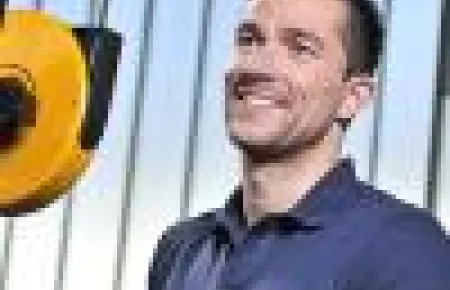 Konecranes and Demag Private Limited
National Realty Pvt. Ltd, Level 3. Survey no. 75/2/3
Baner, Pune
Maharashtra 411045
India
Product information
High efficiency
Reduced construction and operating costs thanks to optimised designs
Travel wheels of highly wear-resistant GGG 70 spheroidal-graphite cast iron with self-lubricating properties
Favourable travel characteristics and minimum wear of the crane runway and travel wheels thanks to low-maintenance drives
Crane components selected for a long service life guarantee high operating reliability
Consistent performance
Rigid standard I-beam girders for optimum load distribution
Compact travelling hoist design with minimum approach dimensions and large hook path facilitate optimum utilisation of the available height and space
Control pendant suspended for separate travel on the crane girder with display for installation monitoring
Efficient and fatigue-free load handling thanks to higher cross-travel speed and optimised ergonomic control pendant
Low-sway travel motions for smooth handling and exact positioning of loads (included as standard when variable-speed cross-travel drives are supplied)
Individual configuration
Optimum integration into existing and new buildings
Control pendant suspended for separate travel on the crane girder with display for installation monitoring
Radio control with display and proportional pushbuttons possible (optional)
Optional radio control with power and signal transmission via energy chain system
Power supply to the crab by means of highly flexible flat cable with protective earth conductor
Technical data at a glance
EPKE single-girder overhead travelling crane with rolled profile girder
Technical data
| | |
| --- | --- |
| Load capacity [t] | up to 16 t |
| Span dimension
 [m] | up to 18 m |
| Long-travel speed [m/min] | up to 60 |
| Cross-travel speed [m/min] | up to 30 |
| Lifting speed [m/min] | up to 12.5 |
Design variants
Variants for optimum adaptation to the building design
With our wide range of equipment options, we match our standard cranes to the individual requirements of your application:
Automatic height adjustment of the control pendant to facilitate load attachment
Control by pendant switch
Control via bi-directional radio control with proportional pushbuttons
Smooth starting helps to avoid load sway
End carriages with horizontal guide rollers eliminate skewing and thus the lateral forces which otherwise act on the crane runway
Limit switches or slack rope relays protect the hoist and load from damage
Bypass control system prevents collisions with obstacles along the crab travel path
Anti-collision protection and crane distance controls ensure the safe operation of several cranes on one runway
Cranes fitted with two crabs make it easy to handle long and awkward loads