High overload capability – convenient operation
Outstanding drive performance combined with maximum functionality
Our Dedrive Compact STO frequency inverters offer outstanding performance and satisfy even the most demanding drive requirements with ease. They feature not only tried-and-tested reliability and functionality, but also:
high overload capability
simple operation
control characteristics for travel and lifting applications independent of the load
can already be used for 0.75 kW recommended motor shaft output
highly cost-effective thanks to low wear on the drive system
application modules are also available with Dedrive Compact STO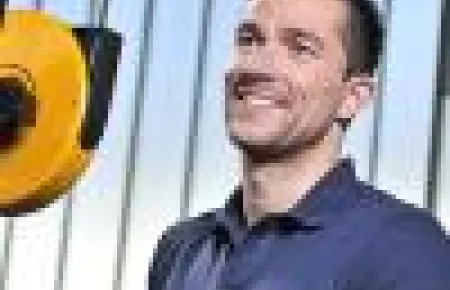 Aker Solutions Building. Level 3, Survey no. 75/2/3, Baner, Pune, 411045 Pune, Maharashtra, India
Product information
Dedrive Compact STO frequency inverters are used for starting-and-stopping applications and operating sequences to meet a wide variety of requirements for series AC motors with motor shaft outputs from 0.75 to 110 kW.
Outstanding performance and efficiency
Reliable operation also under harsh conditions
Fast commissioning
Equipped with line filters as standard (up to size 3, 17A)
Numerical and graphic actual-value analysis
Low drive system wear compared to line-fed motors
Safety
High overload capability: up to 10 seconds/factor of 2 every 10 minutes, also for very high peak loads
Protection against unexpected start-up thanks to Safe Torque Off (STO) safety function
Rugged design: low susceptibility to vibration
Individual configurations
Programmed parameters for solutions to meet specific requirements
Dedrive Compact STO frequency inverters offer outstanding hardware and software characteristics.
Hardware
Output currents from 2.4 to 210 A
Nominal voltage range from 380 to 480 V +10/-15%
Overload capability: factor of 1.5 for 60 seconds, factor of 2.0 for 10 seconds (except for DIC-4-040)
Short-circuit/earth-fault resistant motor circuit output
CE and cULus listed
System bus for master/slave applications
Integrated line filter up to size 3
Integrated brake chopper
Plug-in control terminals
Evaluation of motor temperature detector
STO – Safe Torque Off to EN 61800-5-2 meets the requirements of Cat. 3, PL d to EN ISO 13849-1 and SIL 2 to IEC 61508
External 24 V supply
Options
Keypad unit for parameter programming and commissioning
Communications modules for field bus network
Universal extension modules to add control inputs and outputs, as well as PTC thermistor and speed encoder evaluation
Parcom Compact PC software for convenient parameter programming and diagnosis
Filters, line reactors, braking resistors
Software
Control of cylindrical and conical-rotor motors
Parameter identification when the motor is at standstill
Field-oriented control with/without speed encoder for highly dynamic speed control
Speed monitoring
Rounding function for smooth acceleration
Four switchable data sets (e.g. control, ramp or motor switchover)
Control modes with pre-programmed input assignment: setpoint memory, setpoint steps (2 to 8-stage) and analogue control modes
Motor potentiometer via keypad unit
Brake release monitoring
Programmable joystick characteristics
Load-dependent speed for hoist operation with field weakening (ProHub)
Load spectrum calculation
Freely programmable logic functions with digital and analogue links
Speed or torque control freely selectable
Simple positioning function via defined position path
Master/slave function, electronic gearbox and closed-loop control
Average and peak value memory for various process variables
Comprehensive diagnosis functions
Positioning – 32 data sets for destination positions and travel profiles