Robust and versatile battery magnets
Demag DBM battery magnets
Firm hold in any position
  Demag DBM battery magnets are the ideal solution wherever you need to transport magnetisable loads safely and efficiently. They can be used independently of a power supply and are therefore highly versatile. Whether used as stationary units with wall or slewing jib cranes or as mobile equipment with cranes or forklift trucks, Demag DBM battery magnets allow you to transport loads weighing up to 4 tons easily and safely from A to B.
Up to 8 hours in operation, quickly and reliably charged
Our battery magnets are available in sizes 2 and 4, offering very compact dimensions for versatile use. With a duty factor of 50%, our battery magnets can support users with up to 8 hours of operation throughout a shift. The battery charge level can be seen on the display at all times. DBM 2 units can be fully charged within 7 hours, DBM 4 units within 9 hours. DBM units are protected against overcharging by automatic charging control.
Efficient handling at a safe distance
Users can conveniently pick up and deposit loads with radio control. A special feature is the possibility to deposit loads individually. If several metal sheets or plates are picked up at the same time, for example, individual sheets or plates can be deposited at different workplaces. This can save time and make your process more efficient.
A further benefit of radio control: Loads can be picked up and positioned precisely and reliably at a safe distance. They are a winning combination when used together with Demag universal cranes, the Demag KBK light crane system or Demag pillar-mounted slewing cranes for efficient point-to-point or area-serving transport tasks.
Safe. By Demag.
The automatic switch-on disabler prevents loads from being picked up if the battery voltage is too low. This means that loads can only be picked up if the battery magnet and magnetisable load are adequately connected to each other. An automatic power monitoring function continuously checks the operating voltage and warns if the voltage drops below the minimum value. Following the warning, the DBM will have enough remaining battery charge to allow the load to be deposited safely within 10 minutes and the battery magnet can be charged again. Its automatic demagnetisation function can largely eliminate any residual magnetism for improved safety and reliability in your operating process.
Safely transporting bulky loads with a spreader
DBM battery magnets can be used with another magnet of the same type in single control mode or together as a magnet spreader. For spreader operation, both magnets can be used with radio control, where one DRC-RE magnet receiver receives the commands as the 'master' unit and then passes them to the second 'slave' magnet. The spreader can be controlled either direct using the control panel on the magnet or also via the DRC DBM radio transmitter.
Demag battery magnets combine an electromagnet, battery and control unit with an integrated charging system for a high level of safety, reliability and flexibility.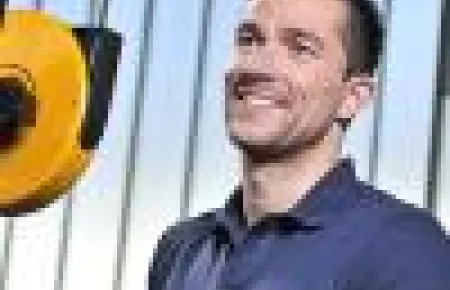 Aker Solutions Building. Level 3, Survey no. 75/2/3, Baner, Pune, 411045 Pune, Maharashtra, India