Intuitive load control now up to 250 kg
Demag chain hoist with balancer function
DCBS series expansion
Loads can be lifted and lowered via the control handle or directly on the load
Safe and precise lifting, positioning and assembly
Demag is expanding the DCBS chain hoist series with a balancer function that it introduced last year. This series makes intuitive load control possible directly on the load without the need to use the control handle. Until now, the DCBS has enabled users to handle loads weighing up to 160 kg easily and safely. The range is now being expanded to a load capacity of 250 kg, resulting in a wider range of applications for the innovative DCBS system.
Typical applications for the chain hoist balancer include positioning and handling sensitive loads with high precision, e.g. when installing machine components and joining parts horizontally. Just like with existing models, operators can select between "grip control" and "load control" operating modes. With load control mode, the suspended load can be moved directly by hand to the desired height by using small movements. This makes it possible to position loads intuitively and extremely precisely without the need for operators to use the control handle, which makes work much easier. In addition, there is an assembly mode that prevents any possible load oscillation from developing, which allows components to be assembled precisely in the horizontal axis and speeds up assembly work.
The fourth DCBS operating mode is load pick-up mode. This function is useful, for example, when changing tools or removing parts from jigs or test benches. The balancer can be set up in such a way that it will lift the load until a preset force is reached. Accordingly, the DCBS makes it possible to raise and pre-tension load handling attachments so that a load can be removed from a jig, for example, without dropping or being suddenly pulled upwards. At the same time, the machine or jig can be protected against excessive forces.
All operating modes are linked to additional protection and safety functions, such as adjustable load or speed limits, and make working procedures even safer.
It is important to mention that the new features in the DCBS chain hoist are not just limited to a larger load capacity. The load sensor that is used for the balancing function has been integrated into the D-Grip Servo control handle in the models available until now. Effective immediately, however, there is an additional balancer option available that expands the range of possible applications. In this additional version, the sensor is still included in the load-bearing arrangement, but not in the control handle. As a result, the DCBS can be installed in custom handling systems, such as lifting columns and manipulators. In addition, this system is suitable for applications that use relatively large load handling attachments or in which the lifted components are so large (e.g. metal panels) that it is difficult for the operator to reach the controller. Keeping the sensor separate from the control handle also has advantages when it comes to safe and precise handling for relatively large lifting heights.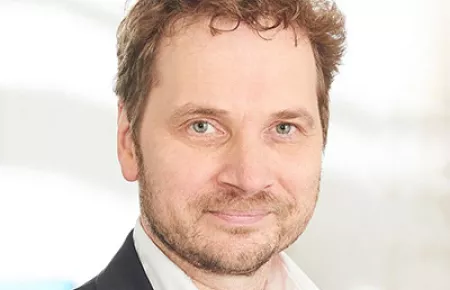 Ruhrstrasse 28
58300 Wetter
Germany