Experience Demag at LogiMAT 2023
Start
What to expect
Discover our products
Your e-ticket
Contact
Innovative crane and lifting technology from Demag
Join the future of crane and lifting technology with us. Experience and test Demag products at our stand C35 in Hall 7.
The efficiency and smoothness of lifting and transport processes should be intuitive. We present innovative Demag ideas. The hoists and KBK light crane system benefit our wide range of solutions. Pay us a visit and see the Demag solutions for yourself live at LogiMAT 2023 in Stuttgart.
Demag stands for uncompromising quality.
As one of the world's leading manufacturers of crane, lifting and drive technology, we offer a comprehensive range of smart solutions for material flow and logistics needs. Based on our brand promise "Committed to performance", we provide our customers with smooth processes, maximum efficiency and best results.
We want to continue to shape the future of material handling and make our customers' workplaces and processes easier and more efficient with innovative transport and lifting solutions. Our daily driving force is to offer maximum reliability, innovation, safety and reliability.
And this has been the case since 1819.
Compact. Versatile. High performance. Demag rope hoists.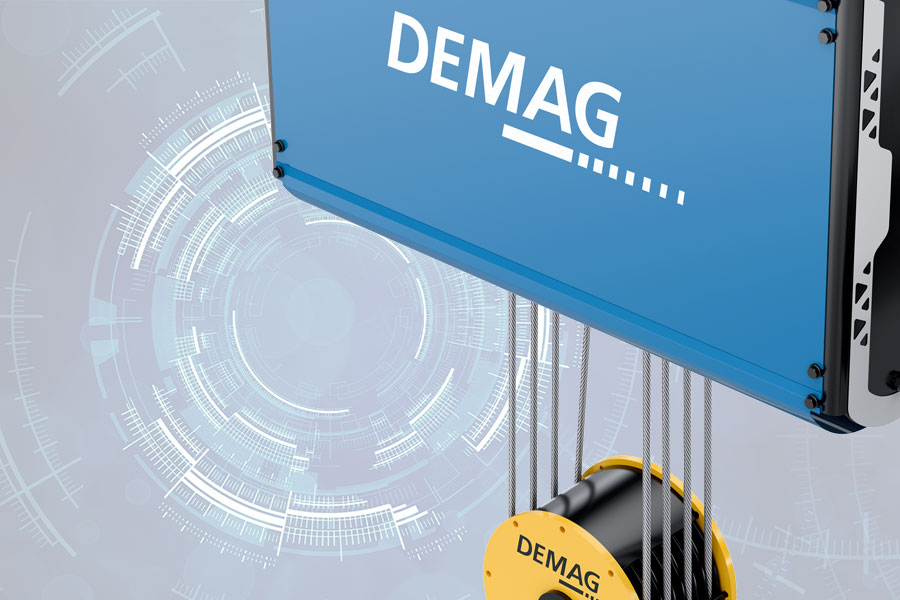 Demag rope hoists: Hoists to meet individual needs.
New product: Demag DVR rope hoist
Demag rope hoists offer versatility and high performance. With numerous options and smart features, our rope hoists adapt to your needs. The wide range of Demag rope hoists is being expanded once again. Introducing our new DVR rope hoist at LogiMAT 2023! We invite you to take a look at our new rope hoist. We will also be presenting other products from our rope hoist range at our trade fair stand.
Industry standard. Demag DC chain hoist.
Demag DC chain hoists meet all the requirements of state-of-the-art lifting equipment – high productivity, efficiency, safety and reliability – and give you the certainty of a secure long-term investment. Many safety features and components are included as standard in Demag DC electric chain hoists. This makes your lifting operations smoother, more efficient, safer and more reliable. See our Demag chain hoists for yourself and test them at our LogiMAT 2023 stand!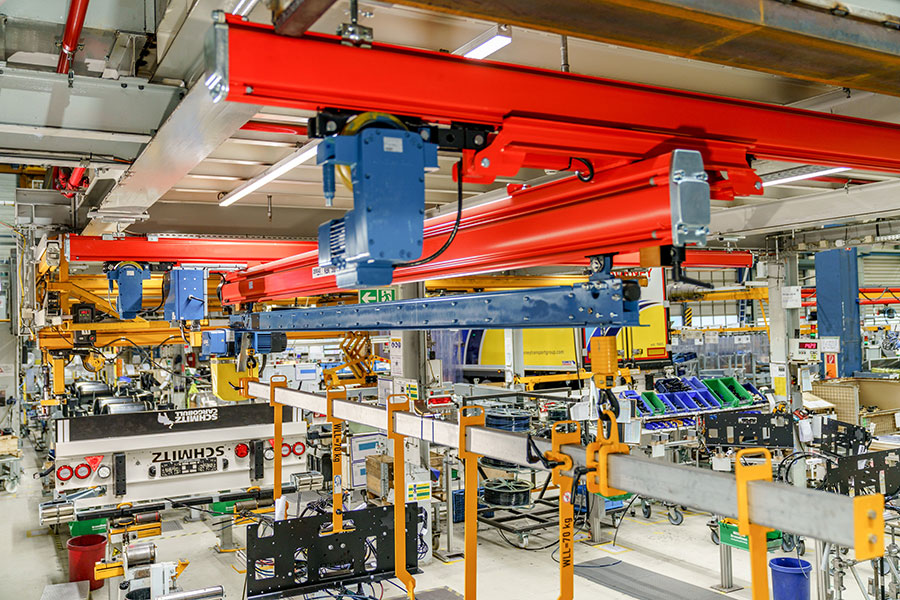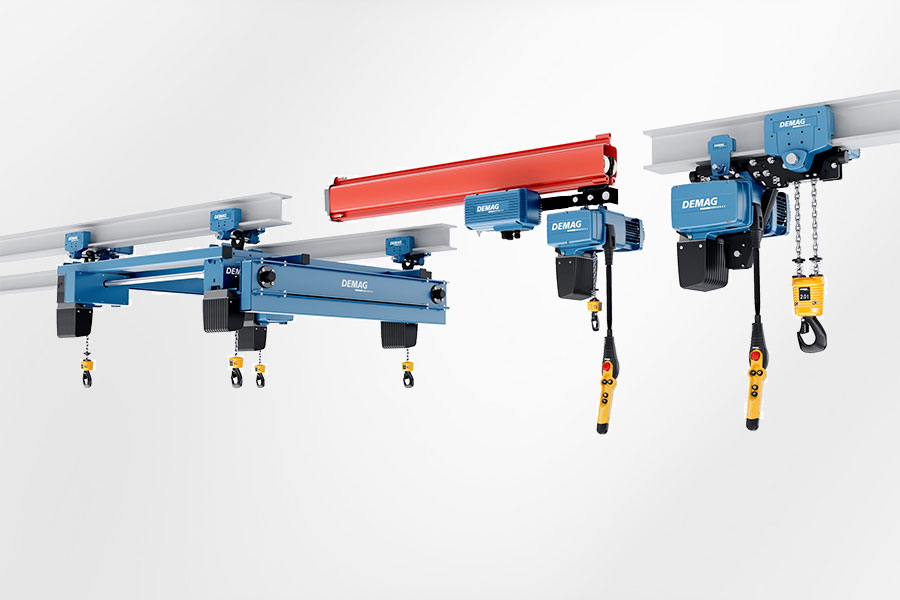 Simply lift. Simply Demag.
New product: Demag DBC chain hoist
Lifting equipment is needed in various situations in everyday life and improves efficiency and ergonomics in the workplace. It's good if you have a Demag product to support you, and even better if you can get it from stock. In addition to the tried-and-tested Demag DC chain hoist, our new chain hoist expands our wide range of lifting equipment. Our new DBC chain hoist offers an inexpensive choice of performance features and will soon be available to order direct from stock. Simple lifting technology from Demag. Try out our new chain hoist at LogiMAT!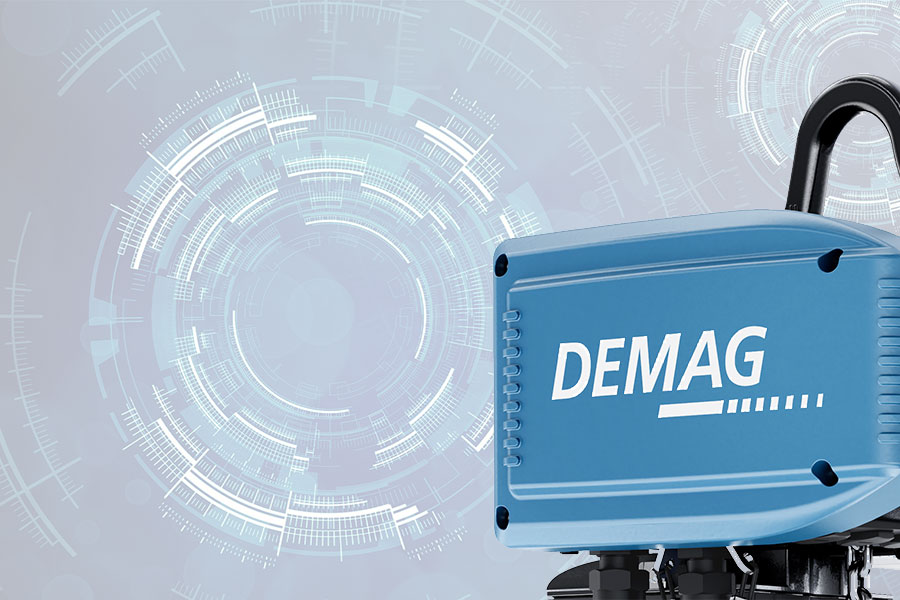 Modular solutions from the Demag KBK modular crane system
Our motivation is to present innovative solutions. With our new control technology, you can experience intuitive lifting and handling processes that underline our expertise in improving ergonomics and efficiency and trigger e-motions. The combination of innovative controls and the globally proven components of the Demag KBK modular light crane system results in highly dynamic handling technology and expands the solution options for your requirements.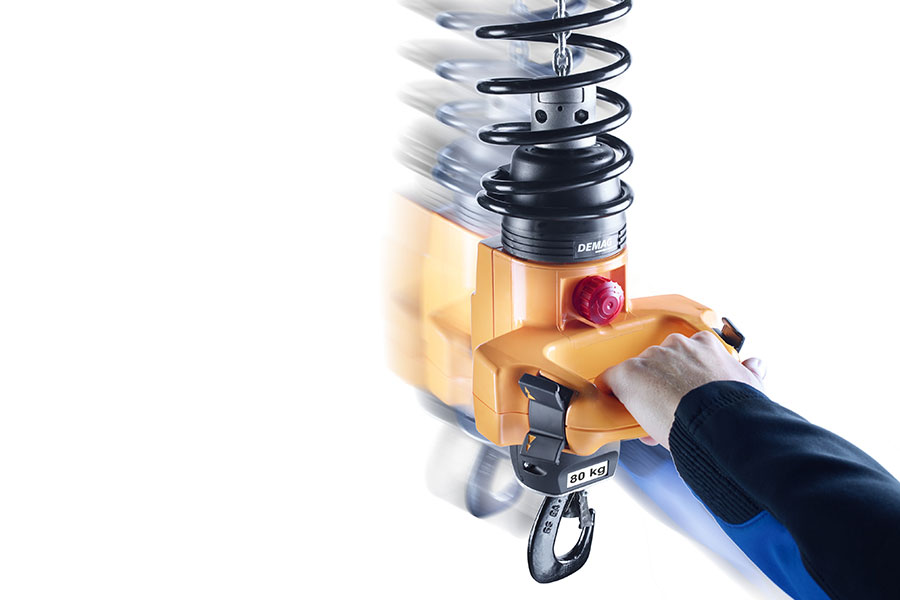 New product: Demag KBK Drive Assist
The smooth-running solutions from the Demag KBK modular light crane system for comprehensive handling at the workplace now benefit from an innovative extension: Demag KBK Drive Assist. Based on the globally proven modular system with innovative control technology.
Experience ergonomic material handling like never before. With the combination of control technology and smooth KBK travel properties, crane operators only require minimal travel forces to handle loads. They are supported by the smart Demag KBK Drive Assist feature for lifting operations in every crane motion axis. Experience the future of material handling with Demag KBK Drive Assist at LogiMAT 2023!
Demag KBK Aluline
With our optimised and modular KBK Aluline components, space challenges and requirements can be tackled already at the planning stage. Our optimised trolleys ensure smaller approach dimensions and thus improved use of space. Planners can already benefit from greater flexibility during the project phase through, for example, longer suspension distances and the option of an integrated conductor line, thus reducing installation effort and assembly costs.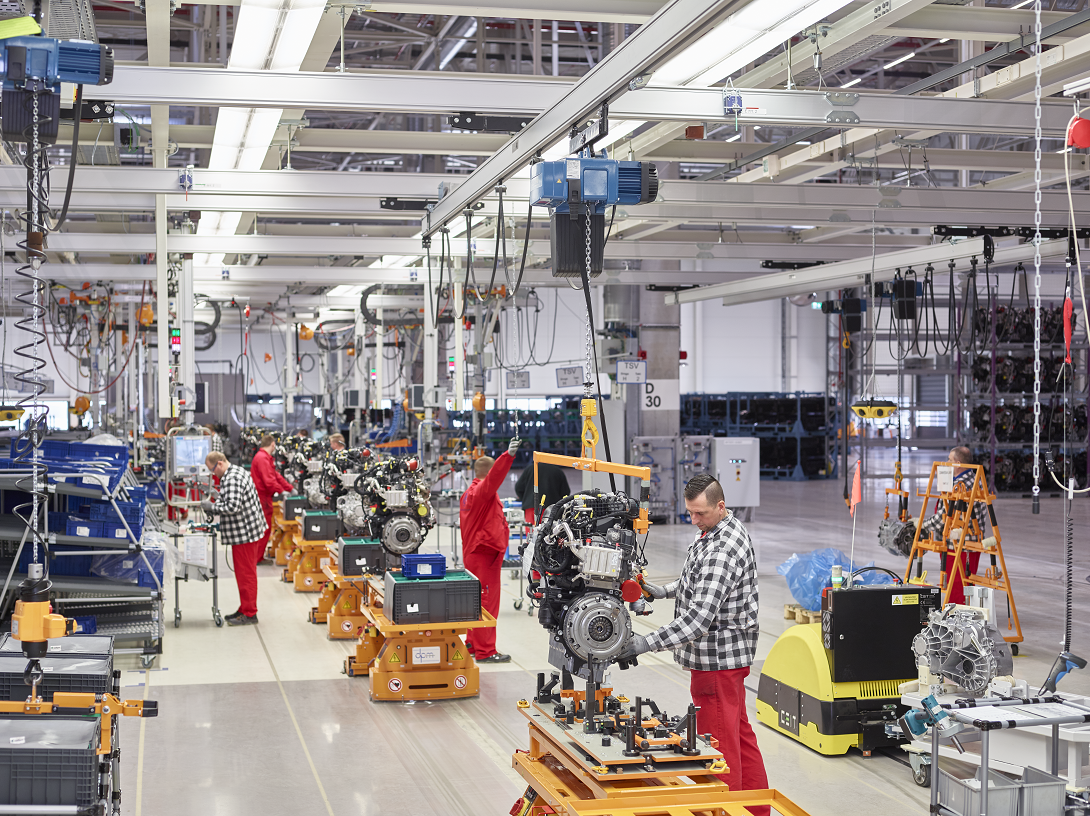 Demag overhead handling solutions
The Demag KBK modular crane system with monorails offers you a solution option for overhead load handling. Demag straight and curved sections, track switches and turntables can help to tailor transport solution to meet your needs. With load capacities of up to 3,200 kg, partly or fully automated systems can be implemented in addition to simple, manual operation. Experience how smoothly material can move along the Demag monorail at our LogiMAT stand!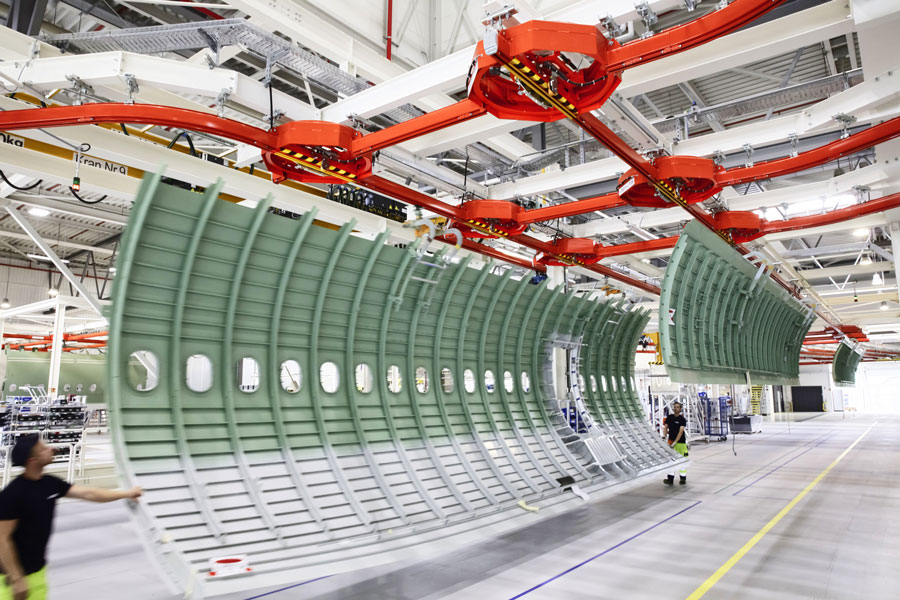 Complete solutions from the Demag modular drive system
Demag drives transport your goods. Always. Our rugged drive components can ensure reliable solutions in any environment. The Demag modular design principle offers wheel block systems, drives, motors and geared motors as well as frequency inverters and power supply lines. Together, our perfectly matched components can create an efficient integrated system to meet your transport requirements. Regardless of whether with a battery, mains power supply or an inverter. We have the right solution to meet your needs.
Demag drives
With our modular industrial drive system, we can create cost-effective individual solutions based on standardised assemblies. Demag geared motors, Demag wheel block systems, Demag motors and Demag frequency inverters are sucecessfully used all over the world as individual components and as combined solutions. Benefit from our extensive system and application expertise. See Demag modular drives in action at our trade fair stand at LogiMAT 2023!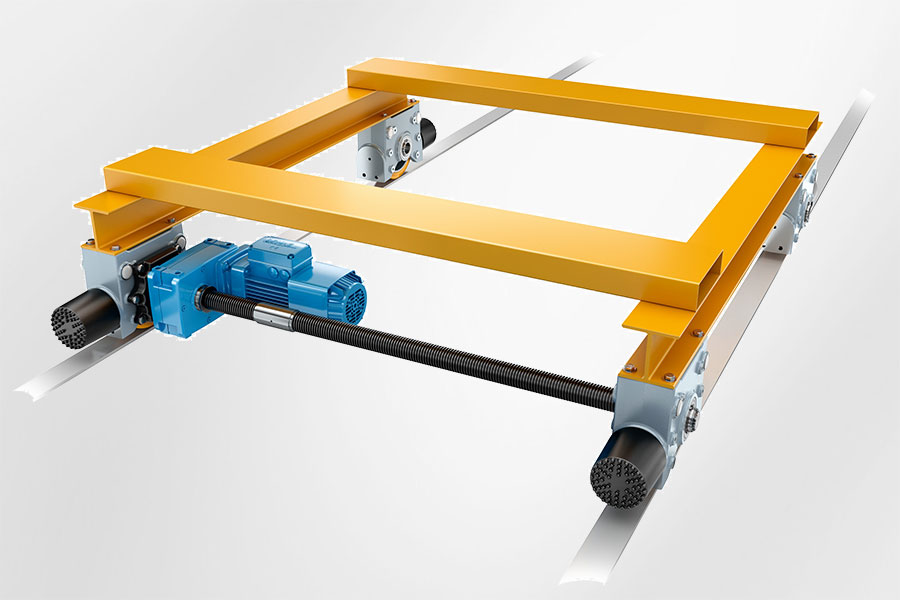 Visit us at our trade fair stand and use the contact form for your free ticket. If you have any questions, please do not hesitate to contact us using the contact form.