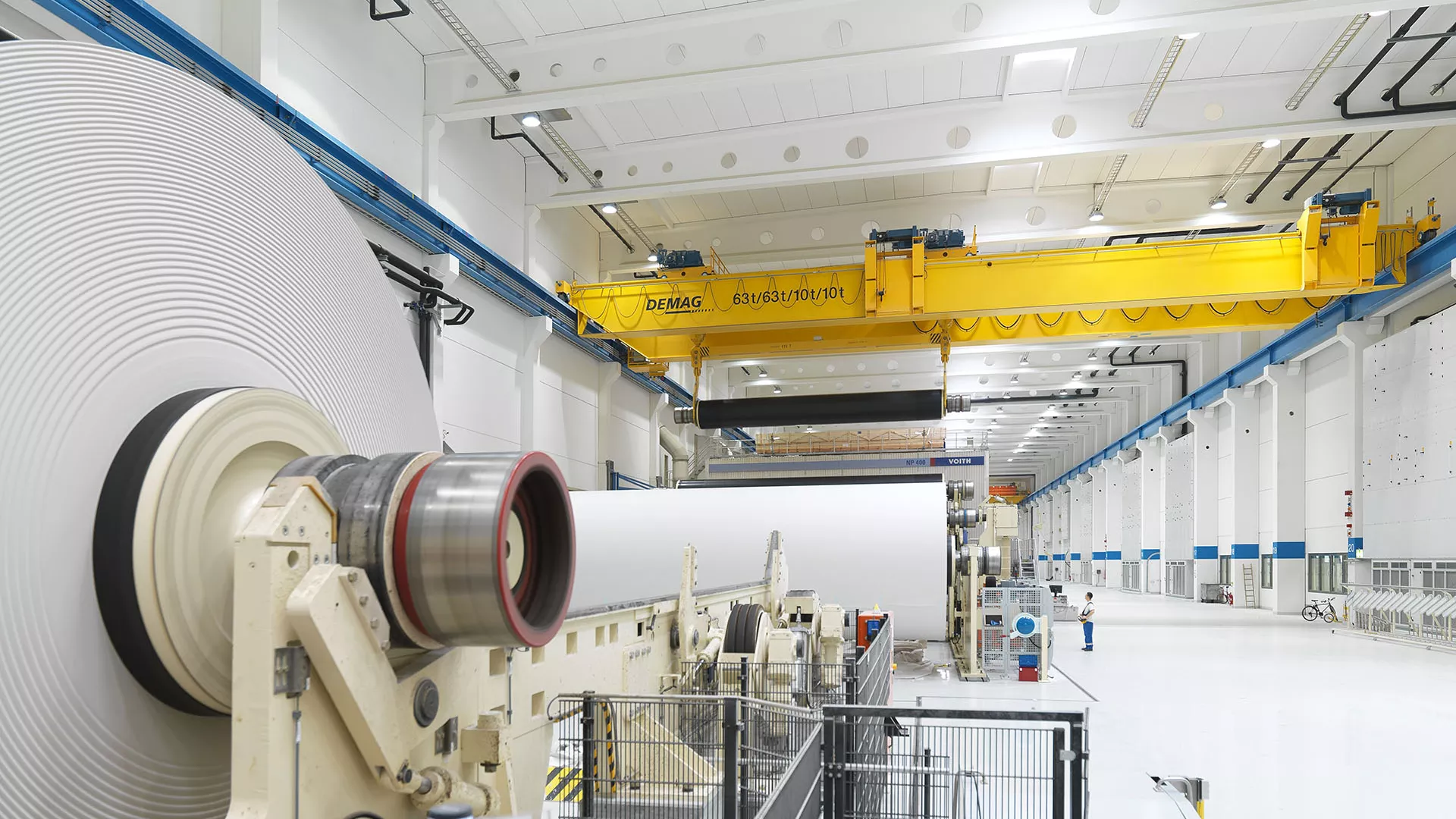 Increasing productivity and efficiency
Process cranes for the paper industry
Reliable solutions for reliable processes
In the paper industry, the wet and dry ends of paper machines need to be supplied with a high level of reliability and they have to be equipped ready for any maintenance work that needs to be done. In addition, rolls of paper have to be stored and retrieved gently, precisely and efficiently. To meet these diverse requirements, we have developed special solutions that provide for reliable processes in paper mills and stores:
Cranes to serve paper machines
Cranes to serve roller cutters
Automated process cranes to serve paper roll stores
Warehouse management systems.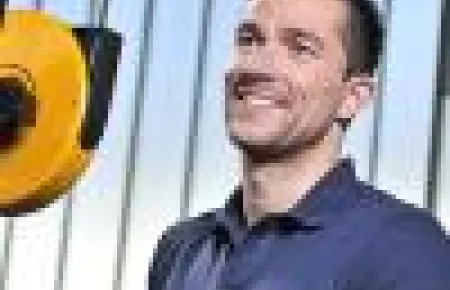 Konecranes and Demag Private Limited
National Realty Pvt. Ltd, Level 3. Survey no. 75/2/3
Baner, Pune
Maharashtra 411045
India
Product information
Cranes to serve paper machines/roller cutters
Reliable lifting solutions for operation and maintenance (dry and wet end)
Safe and reliable handling of full reels
Return of empty reels to the reel store
Precise handling for the installation and removal of machine rollers
High flexibility for maintenance work thanks to additional cantilever crabs of compact design and with low approach dimensions
Increased efficiency thanks to lifting speeds that depend on the load
Improved safety thanks to semi-automated operating sequences with destination positioning
Automated paper roll store
Specific solutions for intermediate and shipping stores
High safety standards thanks to fully automated operating sequences
Optimised utilisation of the available space thanks to honeycomb design with high stack density
Gentle transport of rolls by means of vacuum grippers for single rolls
Mechanical grippers for simultaneously lifting up to four packed rolls
High level of process dependability thanks to reliable interface between the warehouse management system and the host computer system
Rapid access for just-in-time staging
No operating costs for forklifts in the store
Reduced personnel costs
Fast return on investment
Warehouse management system
Warehouse management systems developed in-house with customer-specific options
Comprehensive system visualisation
Direct support with remote maintenance solutions