Magnetinduktive Seilprüfung
Prüft, was man nicht sehen kann
Der Blick ins Seil – mit magnetinduktiver Seilprüfung
Von außen lässt sich der Zustand von Drahtseilen gut beurteilen: Eine Sichtprüfung gibt schnell Aufschluss darüber, ob die außen liegenden Litzen sowie der Seilkern in einwandfreiem Zustand sind oder ob die Funktion des Seils durch Abrieb, Verdrillungen oder gebrochene Litzen beeinträchtigt ist.
Aber wie sieht das Innere des Seils aus? Die Antwort auf diese Frage ist entscheidend für die Sicherheit eines Hubwerks. Die induktive Seilprüfung – eine Dienstleistung des Demag Service – gibt darüber zuverlässig Auskunft.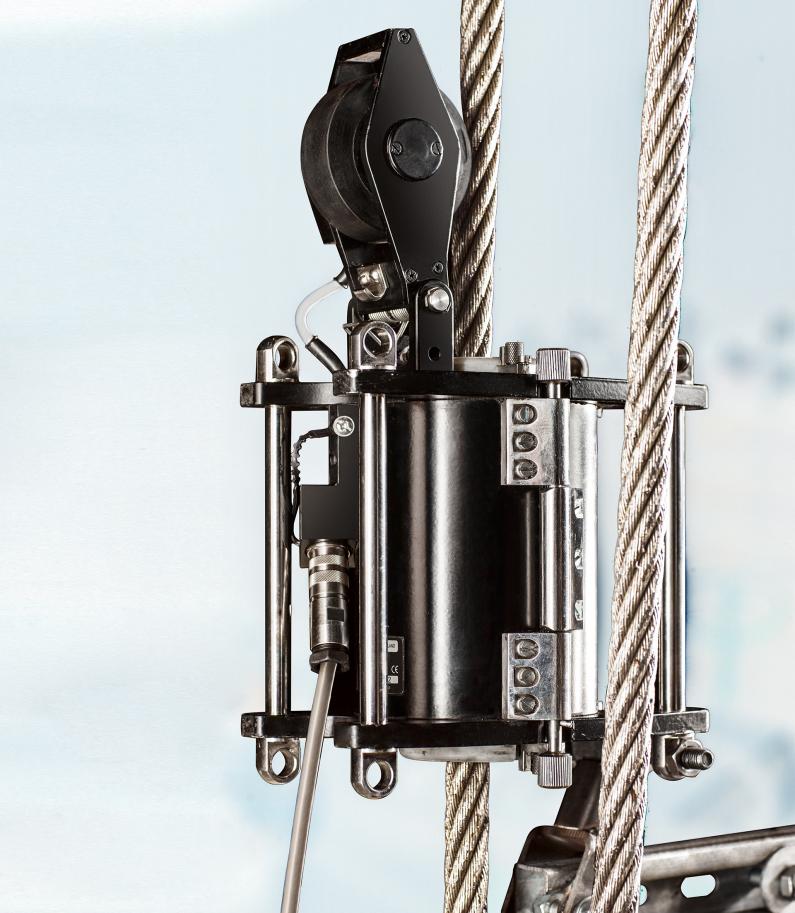 Umfassende Überprüfung der Seilsicherheit
Häufig beginnt der Verschleiß eines Seils von innen. Deshalb ist es aus Betreibersicht unabdingbar, im Rahmen der regelmäßigen Inspektionen der Hebezeuge und im Sinne der vorbeugenden Instandhaltung auch den Zustand der Seile zu ermitteln.
Für diese Aufgabe bietet der Demag Service die Dienstleistung der magnetinduktiven Seilprüfung. Mit einem eigens für diesen Zweck entwickelten Messgerät, das nach dem Prinzip der magnetisch-induktiven Streuflussmessung arbeitet, wird die einwandfreie Funktion sämtlicher Litzen – auch der nicht sichtbaren – sowie des Seilkerns zerstörungsfrei überprüft.
Die Seileinscherungskomponenten und weitere Bauteile, die die Lebensdauer des Seils beeinträchtigen können, werden einer eingehenden Sichtkontrolle unterzogen. Als Ergebnis dieser Untersuchungen erhält der Betreiber einen verständlichen Bericht über den Zustand der Drahtseile mit aussagekräftigen Diagrammen und Handlungsempfehlungen. 
Interested? Please, contact us. We respond fast and are ready to help you.